JMachen Video Game Console Hyper Base W1
Regular price
Sale price
$51.99 USD
Unit price
per
Sale
Sold out
Dual Boot(ATV 8.1 + EmuELEC 4.3) All in One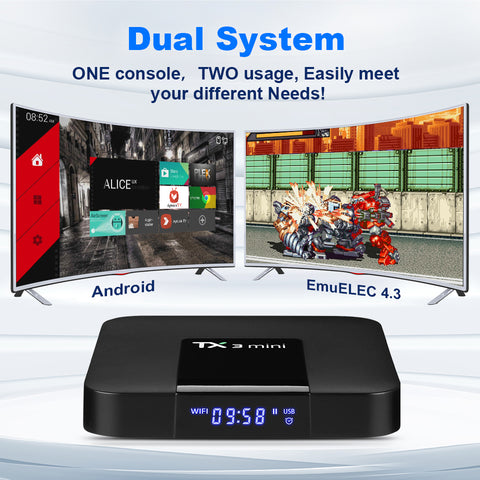 70+Emulators,Perfectly for PS1 /PSP /N64 /DC /MAME etc
Portable gaming console Hyper Base W1 built-in 70+ Emulators, compatible for PS1 /PSP /N64 /DC /MAME /SNES /MD /GBC /GBA /SFC  etc,which you can download and save at its Memory Card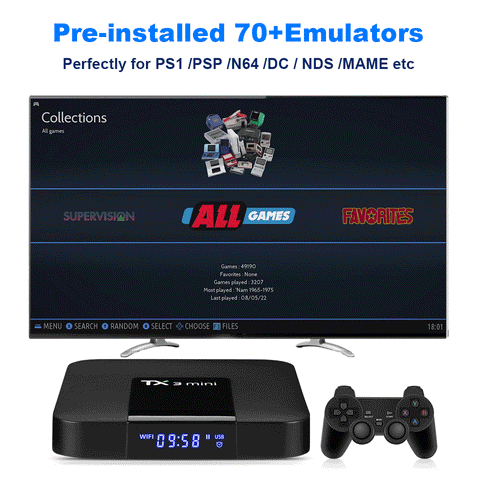 Pre-loaded 49100+Classic Retro Games,Plug and Play
We have SD cards with three specifications of 64G/128G/256G/512G, with 41100+/43900+/45900+/49100+ (without any duplication) retro classic games respectively. Built-in 75+ emulators, support for PS1/PSP /N64/DC/MAME etc, massive games will take you to live your childhood.
Android TV 8.1 Marshmallow
Hyper Base W1 portable video game console is installed with Android TV 8.1 Marshmallow System, which is compatible with most software, games and applications such as Google play, KODI, Aptoide TV, HBO, Plex, Emby, plex, Infuse, emby and so on, meeting the needs of different users.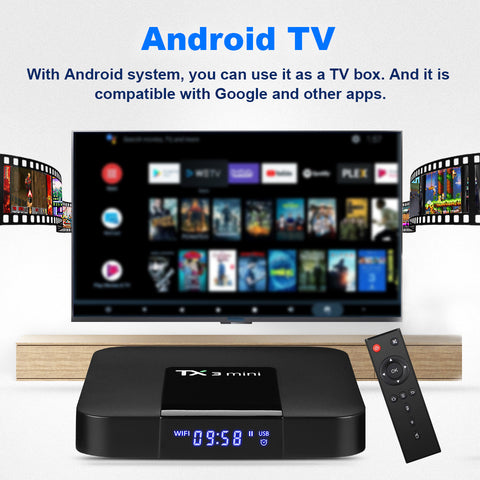 Remember the constant challenge to beat the game?
Difficult to pass? Emergency? Break? Have to leave?
Don't worry!
Super console x cube supports game storage / pause function, so there is no difficulty in passing games
Quad-core S905W, 2GB RAM
Equipped with upgrade S905 chip,this chip is more powerful than RK3326,with 64-bit 4-core Mail-450 graphics processor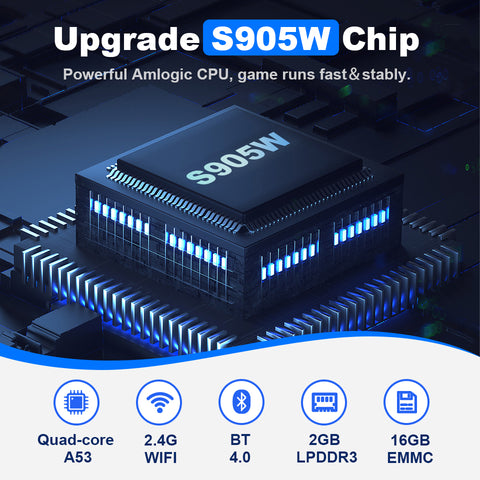 Surprise! Free Gift!Free Game Download Resources
In order to meet the needs of different customers, we have established our own game database. There are currently 110,000+ games, which will be continuously updated in the future. These games include different release regions and different versions. No matter which model you buy, you can get these games for free resources, available for life.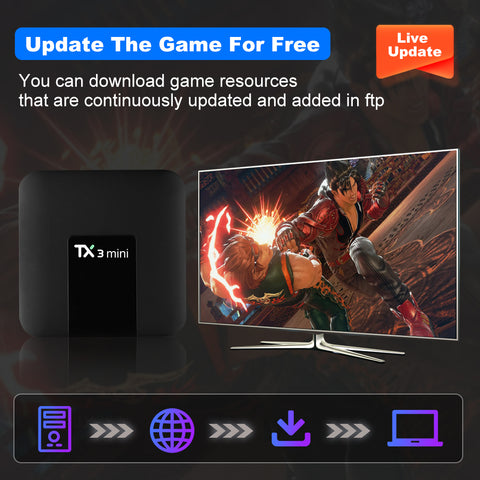 802.11 ac 2.4G+RJ45 Ethernet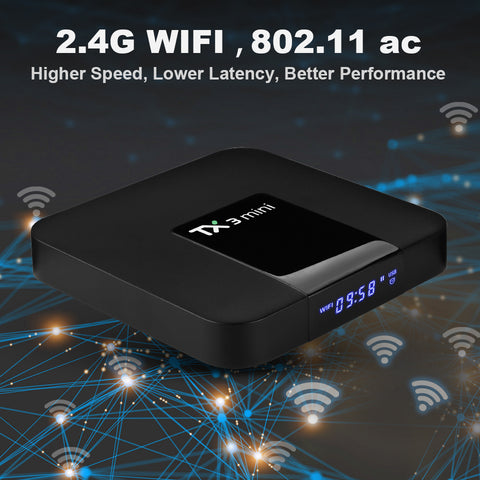 Support up to 4 Players Games at the Same Time
Kinhank's newest video game console has four 2.0 USB ports,Supports four people to play online at the same time,Relive "childhood memories" and enjoy "classic retro games" with family and friends.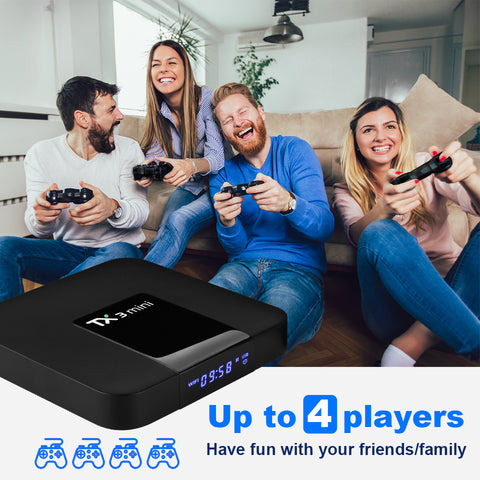 Support 4K HD output, Multi-device Connection
This retro game console is connected through a high-definition cable and supports connection to various devices. It can be used on devices with high-definition interfaces such as TVs, computers, projectors, etc., without connecting to the Internet, plug and play, and easy to use. 4K high-definition display, bigger screen is clearer, enjoy gaming fun with family and friends.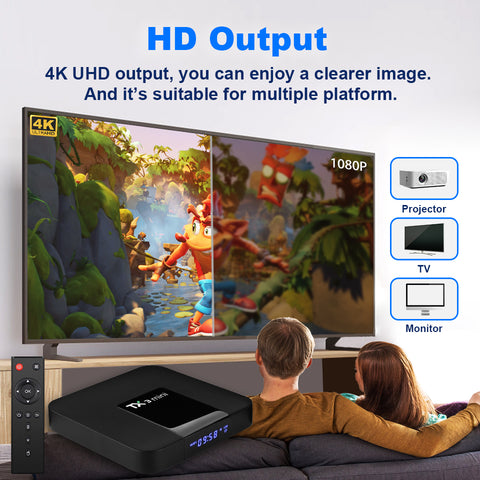 Strong Heat Dissipation Performance
Hyper Base W1 with large internal heat sink,the large heat sink built in machine makes the heat dissipation more even.
Available in Multiple Languages
The newly upgraded retro console is open to global players and supports 26 local language switching, including English, French, and German. Russian, Spanish. Portuguese. Japanese, Spanish, Korean, etc.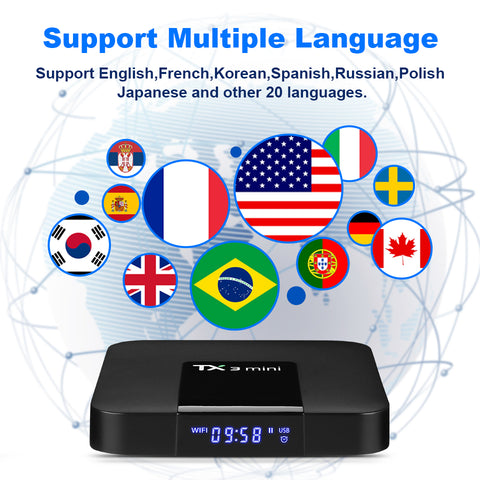 2.4GHz Wireless Controller
Equipped with two 2.4Ghz wireless game controllers. the connection distance of the controller is 8-10 meters.Support up to 5 players at the same time, you can remotely control and enjoy the game on the sofa with your family or friends.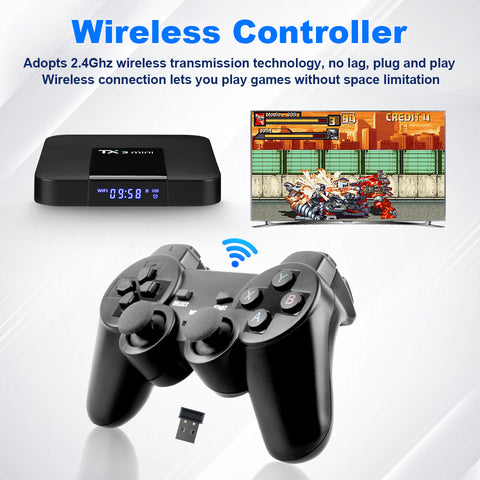 How to Download More Games?
Step 1 :Connect the card to the computer with a card reader
Step 2:Find the date mobile hard disk and open the ROMs folder
Step 3:Put the game files into the corresponding emulatoe
Step 4:Find the game
Step 5:Play it!
Mini size ,Rich interface
What's in the box?
Hyper Base W1 Game Console*1
Controller*0/1/2
Remote control*1
Game card*1
HD cable*1
Power adapter*1(US/UK/AU/EU)
Portable bag*1(when you buy two controllers)

Dear buyers, please be sure to confirm carefully when you place an order whether you are buying a package version with or without a handle. When you buy a package with two handles, we will give you a handbag as a gift.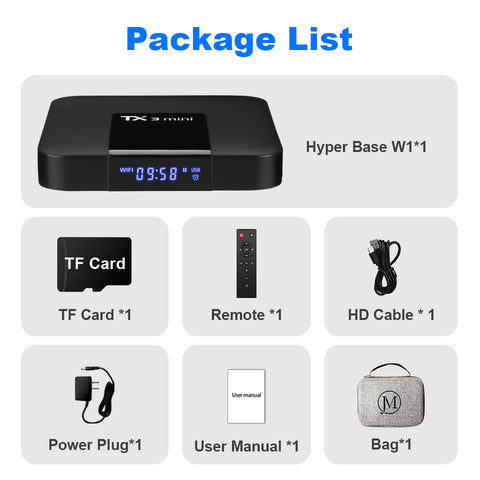 Share