JMachen External Game HDD Hyper Base Playnite 500GB/2TB
Regular price
Sale price
$39.99 USD
Unit price
per
Sale
Sold out
About Playnite System
Playnite is an open source video game library manager with one simple goal: To provide a unified interface for all of your games.
With the Playnite system, we can manage all the games on the computer very easily and say goodbye to the clutter of the game
1. Import popular libraries
Link games from Steam, Epic, Origin, GOG, Battle.net, Ubisoft Connect and other services, including games that are not installed!
2. Emulation support
Playnite supports a wide variety of console emulators.
3. Themes
Playnite's look can be fully customized, from simple color changes to complete layout re-designs.
4. Extensions
Playnite's functionality can be extended with plugins and script extensions.
5. Fullscreen mode
Fullscreen mode with full controller support is available.
6. Playtime counter
Playnite tracks your time in-game (any game including emulated ones).
7. Fast
Playnite's user interface is fast and light on resources, even with large libraries.
8. Portable
Playnite can run from portable storage without need of installing system dependencies.
9. Completely Free
No Playnite features are locked behind a paywall and the complete source code is available under the MIT license.
10. Safe and private
Playnite doesn't store any user information on remote servers. All information about your library is stored locally on your PC. When linking account we only save the same amount of information as when you sign-in into related library/store via web browser.
11. igdb.com integration
Playnite can automatically download metadata for all of your games, including custom ones (covers, descriptions and other information).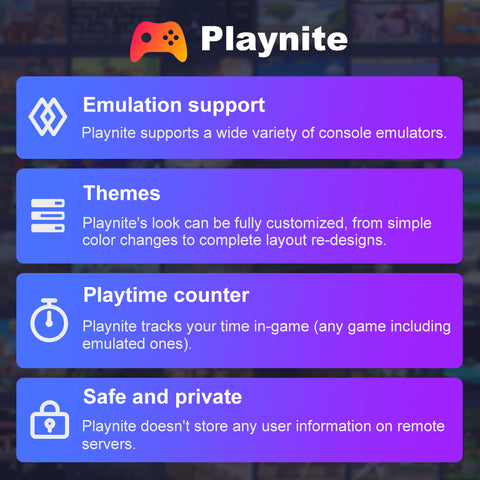 100% Plug and play , No driver needed
100% plug and play, this game hard drive can directly run and manage the game library in the Windows system, does not affect the normal use of Windows, can directly access the game directory in the system to add games.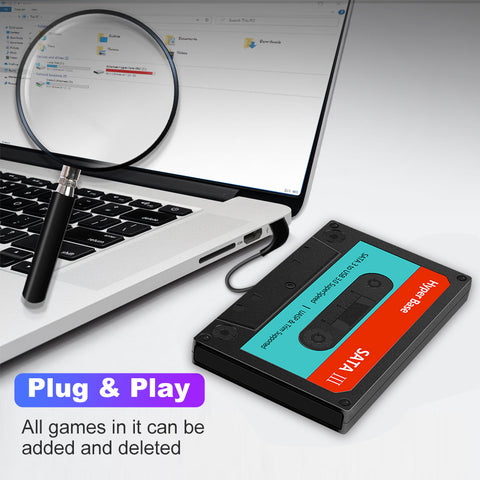 Built-in 70+AAA masterpiece games
We have built-in 70+3A masterpiece games for you, all of which are classic large-scale games, you can play directly, plug and play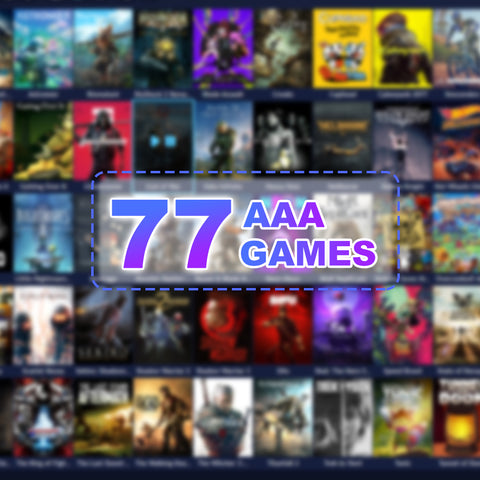 Playnite system support for PS5/PS4/PS3/PS2/XBOX/Wiiu/Wii etc 70+emulators
Playnite system supports 70+ emulators, in addition to computer games, also supports configuration emulators, suitable for ps5, ps4, ps3, ps2, ps1, psp, xbox, switch, sega saturn, wii, wiiu, n64, dc, nds, etc. 70 + Emulators can play games on consoles.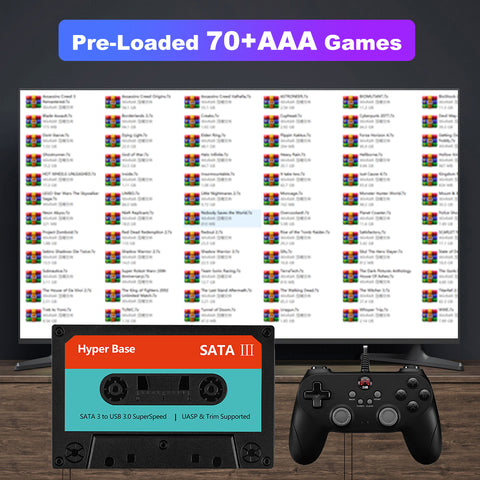 Dual Mode Display Support
Dual-mode display support, you can choose two display modes in the hard disk: full screen or list, and use the handle and keyboard control (steam-like, ps5-like) respectively. You can adjust it at any time according to your habits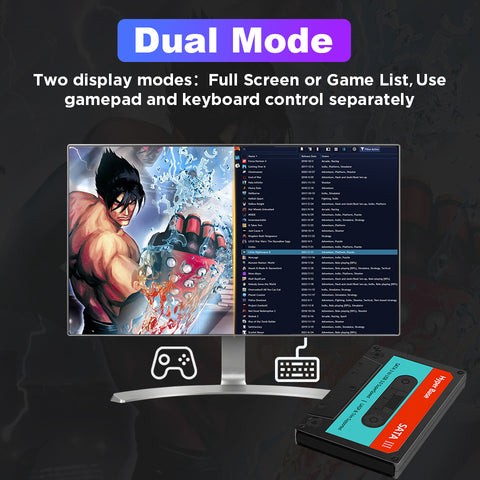 Applicable system
For the operating system, RetroBat only supports 64-bit Windows 8.1/10/11 (win 10 is recommended). You can check your PC by right-clicking on "This PC" and selecting "Properties".
Hardware requirements: dual-core 3.0GHz or above CPU with SSE2 instruction set produced after 2008
Recommended configuration: 4th generation or later CPU i5 or above, GTX780 or above GPU
If you are not sure if your computer is compatible with our hard drives, please feel free to contact our online sales representative and we will be happy to answer you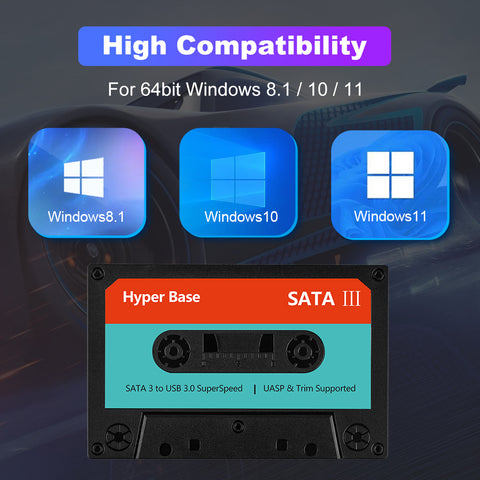 DIY function! Support customization!
Playnite comes with features, you can add or even create your own themes, add favorites, record game play time, change game profiles and background images, and support adding your own original games to playnite and customizing it.
Update the game for free
This is really exciting news!
You can download constantly updated and added game assets in ftp. In addition to the 70+ classic large-scale games already built into the hard drive, the later update frequency will remain stable and continue to increase, and you have the right to download for life!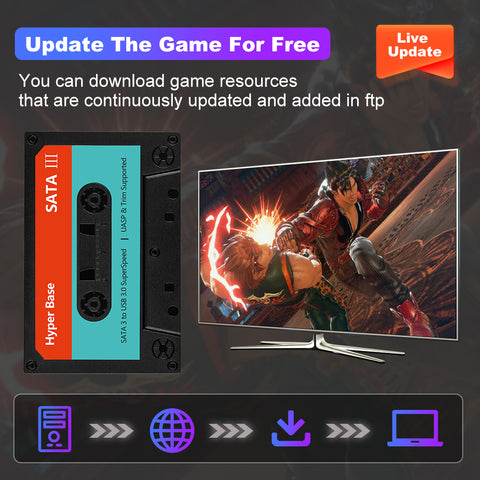 USB 3.0 Interface, Fast Transmission Speed: 6GB/S
The USB3.0 read and write speed has been greatly improved, and the ultra-fast transmission speed makes the game data transmission faster, and the game runs more smoothly, up to 6Gb/s, escorting the game experience.
(As used for storage capacity, 1 GB = 1 billion bytes, 1 TB = 1 trillion bytes. Total accessible capacity varies by operating environment.)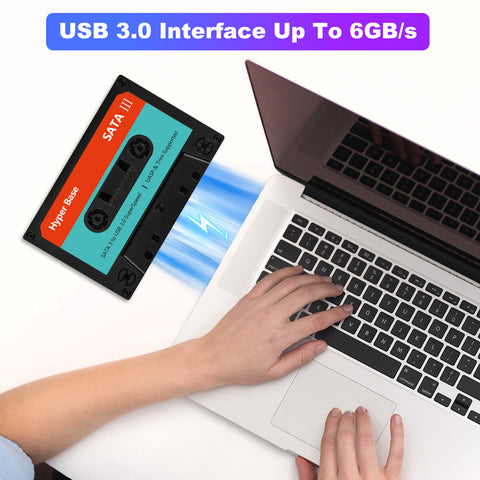 Support 28+games system languages
Under the Playnite system, 27 game menu languages are supported, including Chinese, English, Spanish, French, Russian, Portuguese, Japanese, Korean, Arabic, applicable to more countries and regions, breaking the language boundary.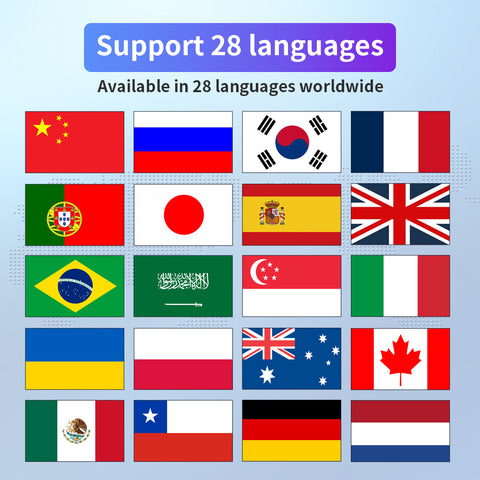 Choose your favorite controller
We have configured three models of controllers for you
1: 706W (Wireless controller)
2.4G Wireless Gamepad For Video Game Consoles/PS3/PC/Game HDD/Smart TV BOX/Phone Game Controller USB Joystick Game Accessories
2:218 (Wired controller)
Wired PC Game Controller USB Gaming Gamepad Joystick For Sony PS3/Video Game Console/TV Box/Android Dual Vibration Motor Gamepad
3: D2E (Wired controller)
BETOP D2E Wired Gamepad for PS4/PS3/PC/TV Box/Steam/Super Console X Mini Pc Game Controller Wired Handle USB Connection Joypad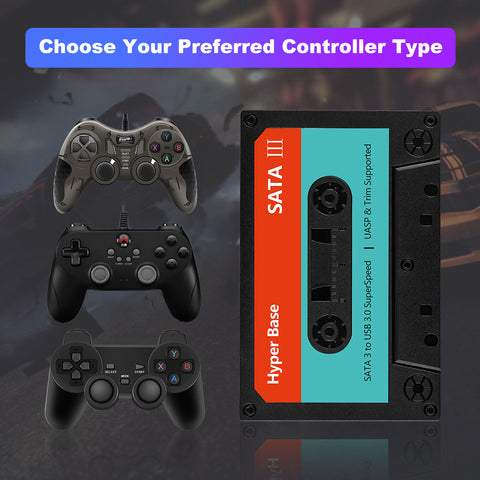 Support Full Screen Display
Support full screen display of games, better gaming experience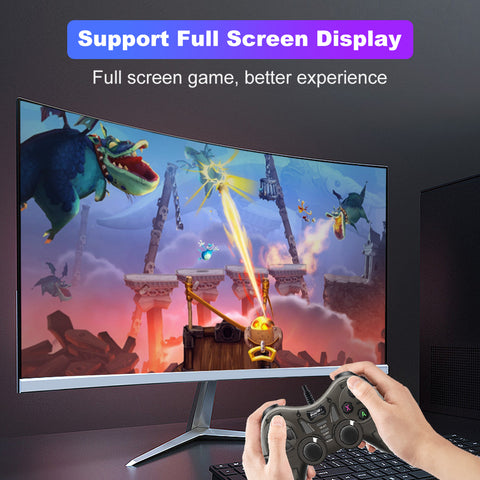 Support Multiplayer Gaming
Choose from three optional controllers and a bag is for free when you purchase two controllers with the console.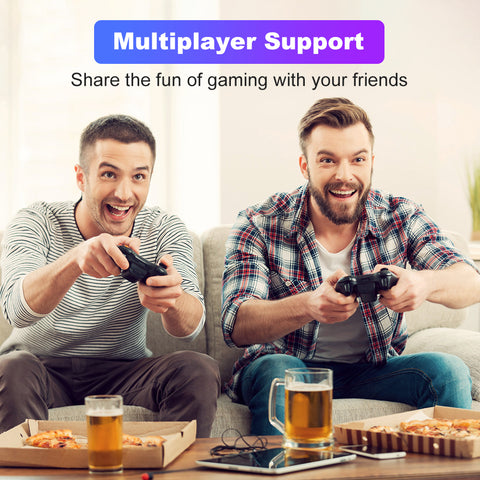 Product Size
Length: 13.7cm
Width: 8.38cm
Just like your phone, very portable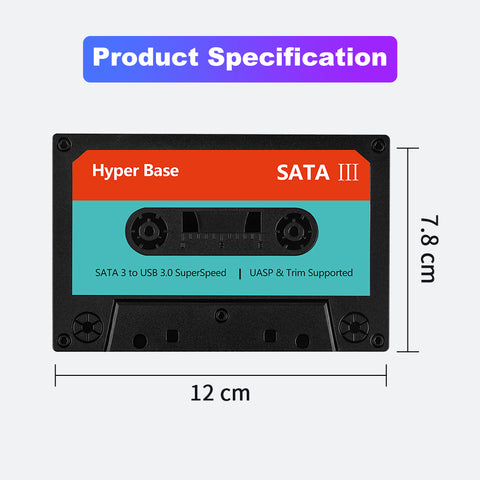 Package List
Hyper base PN2*1
USB 3.0 cable*1
Type-C adapter*1
User manual *1
Controller*0/2
Bag*1(When you buy two controllers)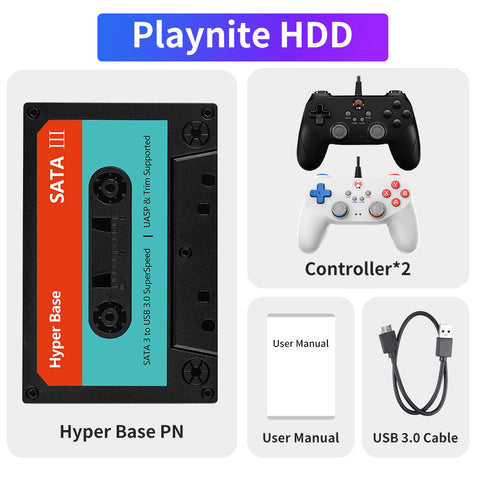 Note:
The resources in the hard disk are all learning and beta versions, which do not support online connection and cannot be updated in real time. If you want to play online or support the genuine version, please purchase the official version in the relevant game store.
Share