JMachen Video Game Console Hyper Base Pi
Regular price
$249.99 USD
Regular price
Sale price
$249.99 USD
Unit price
per
Sale
Sold out
Batocera&Raspberry Pi Dual Boot in One
Hyperbase Pi built-in dual system, using Raspberry Pi 4B motherboard, pre-installed with the latest batocera 35 system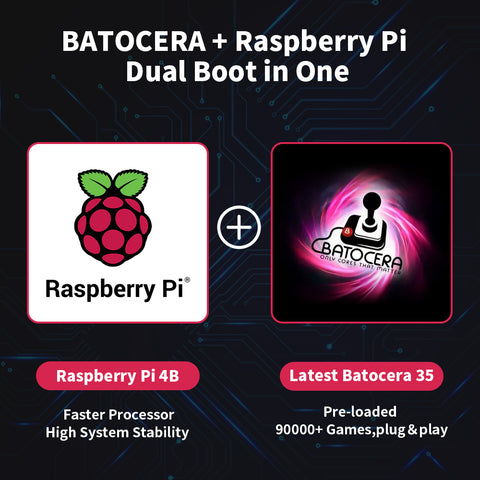 Small & Lightweight
Raspberry Pi motherboard, Elegant design, small and light, handy/grasped with one hand/inside palm of you hand, fine workmanship
1:Silent, energy-efficient
The fanless, energy-efficient Raspberry Pi runs silently and uses far less power than other computers.
2:Fast networking
Raspberry Pi 4 comes with Gigabit Ethernet, along with onboard wireless networking and Bluetooth.
3:USB 3
Your new Raspberry Pi 4 has upgraded USB capacity: along with two USB 2 ports you'll find two USB 3 ports, which can transfer data up to ten times faster.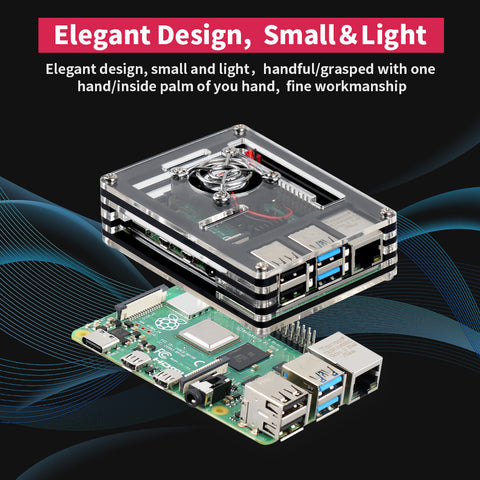 Raspberry Pi 4 Computer Specifications
With elegant design and excellent performance, The speed and performance of the new Raspberry Pi 4 is a step up from earlier models. For the first time, we've built a complete desktop experience. Whether you're editing documents, browsing the web with a bunch of tabs open, juggling spreadsheets or drafting a presentation, you'll find the experience smooth and very recognisable — but on a smaller, more energy-efficient and much more cost-effective machine.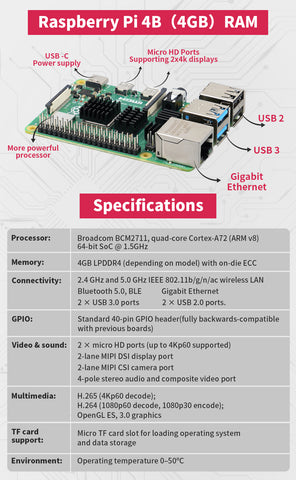 Faster Processor, High System Stability
Faster, resuse to wait and experience the real ensless sspeed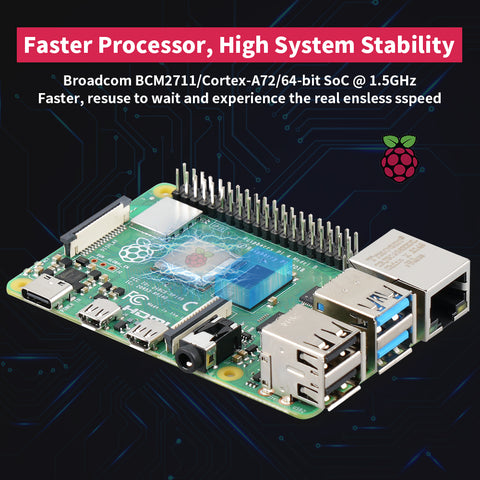 Batocera 35 linux, Pre-installed 60+Emulators
Built-in Batocera 35 linux system, Pre-installed 60+ Emulators, can run for PSP/PS1/N64/DC/MAME etc very well, owning it is equivalent to owning multiple classic retro game consoles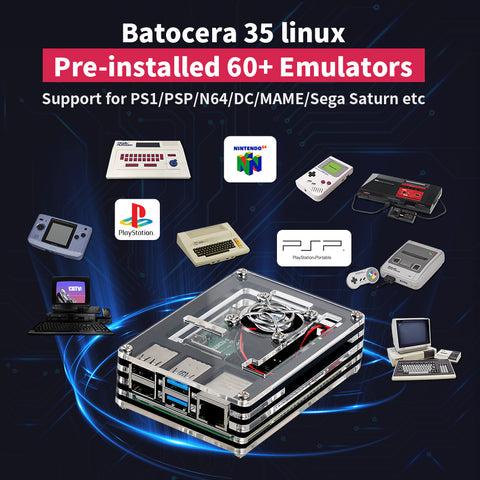 Pro-loeded 90000+Games, No Duplicate Games
High system stability, fast and smooth performance
64G/ 42000+ Games
128G/ 48000+ Games
256G/ 90000+ Games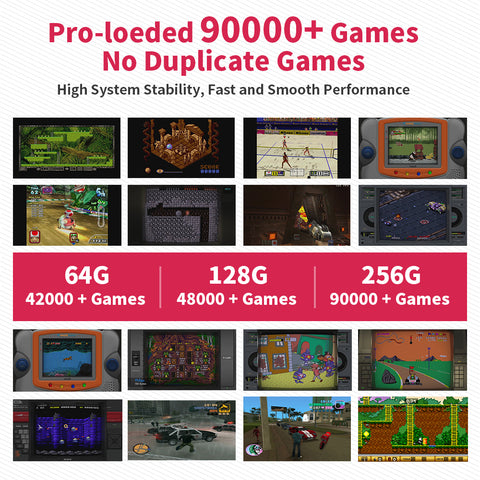 Dual Displays 4K Output
We've listened to your feedback: with Raspberry Pi 4, you can run two monitors at once — and in 4K, too! Hyper Base Pi supports 4K Ultra HD output, so you don't miss every detail and experience.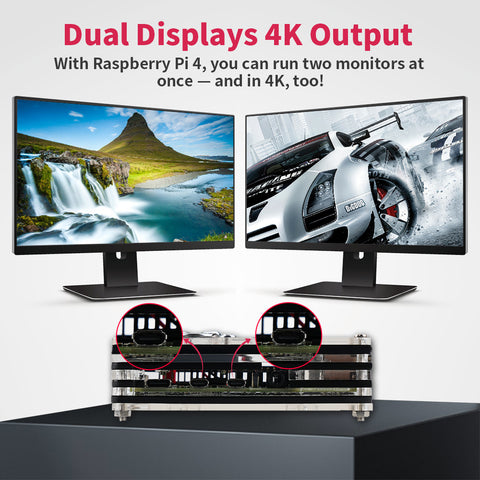 Respberry Pi 4B Applications
Your tiny dual monitors, desktop PCs... and robotic brains, smart home hubs, media hubs, game consoles
1:Tiny dual-display deaktop(balance work and life)
2:Raspberry Pi smart robot(try the AI magic)
3:Raspberry Pi game console(relieve retro games)
4:Study and development(DIY endless possibilities)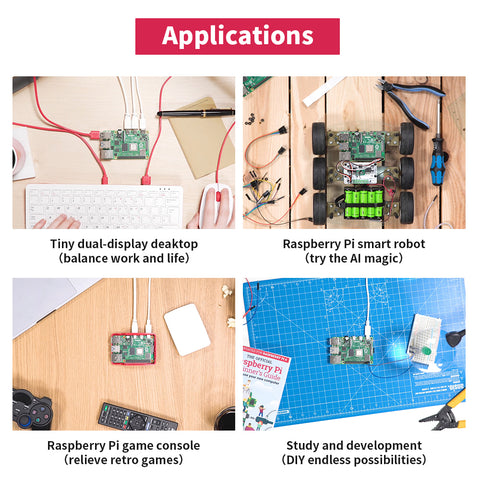 Support KODI, Watch Audio/Video
Hyper Base Pi supports kodi and turns this gadget into your home entertainment center.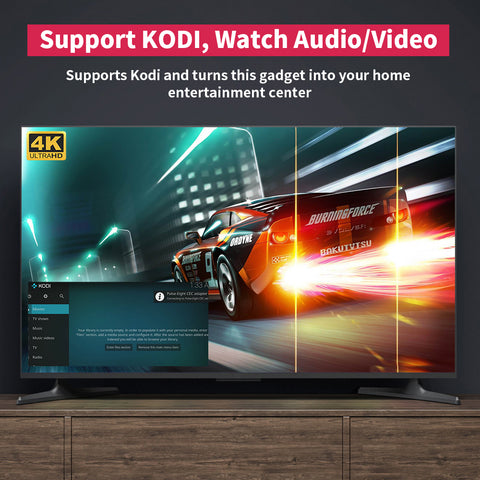 2.4G+5G WiFi/ BT5.0/ Gigabit Ethernet
Raspberry Pi 4 comes with Gigabit Ethernet, along with onboard wireless networking and BT
Higher speed, lower latency and better performance.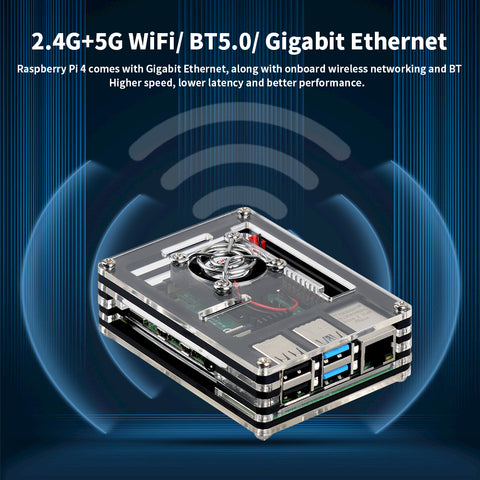 Maximum 8 Controllers
Hyper Base Pi supports up to 8 people to play games online at the same time!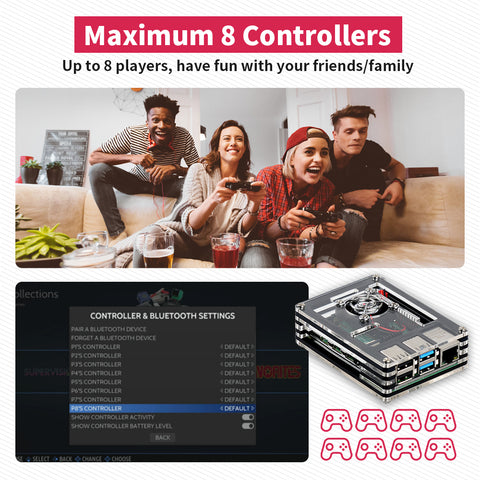 Support 28 System Languages
The Batocera system supports English, Portuguese, German, French, Korean, Spanish, Polish, Russian and Japanese. Give you a more comfortable and familiar gaming experience! Take your gaming experience to the limit!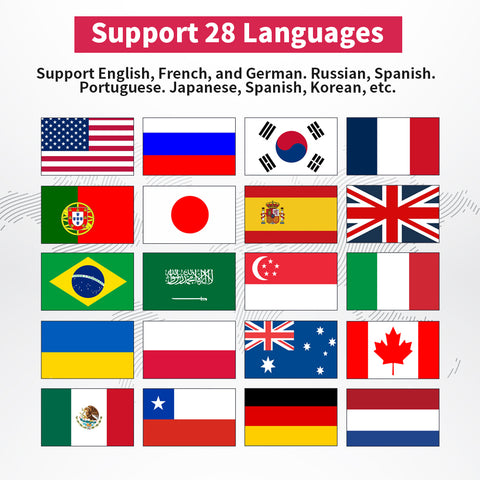 Choose your Preferred Controller Type
We offer two types of controllers for you to choose from, if you have your own, you can also buy our consoles separately
1:706W Wireless comtroller
Classic appearance, adopts 2.4GHz wireless transmission technology, and also supports universal gamepad for computers, mobile phones and tablets
2:218 Wired controller
Wired vibration handle, dual-vibration somatosensory motor asymmetric design to enhance the game scene experience
What's in the Package?
Hyper Base Pi*1
TF Card*1(64G/128G/256G)
Controller*0/2
Power Plug*1
HD Cable*1
User Manual*1
Bag*1
Share