Gaming PC Hyper Base M1
Regular price
$369.99 USD
Regular price
Sale price
$369.99 USD
Unit price
per
Sale
Sold out
Product Specification
Intel Celeron Processor N5105
Low Power Consumption, High Speed
Hyper Base M1 pc box is equipped with Intel Celeron Processor N5105, Intel UHD Graphics quad-core and four-thread, 11th generation 10nm new process, 2.9GHz pulse frequency, 16GB maximum memory support, which is up to 30% higher than the previous generation J4125, and the GPU is up to 300%.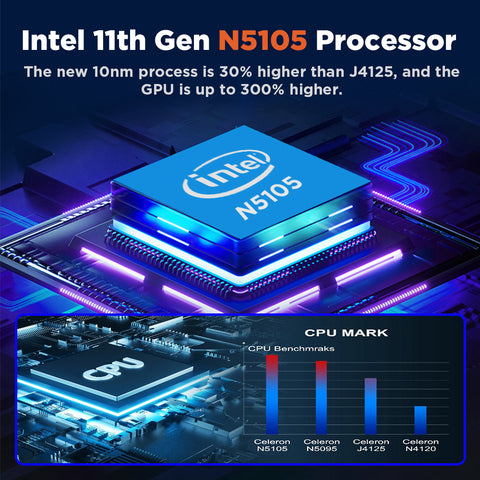 64-bit Win11 PRO+ Batocera 35 Game System
This is not only a game console with 52000+ classic games, but also a Gaming PC with an activated version of Win11 PRO system. One machine allows you to have two completely different experiences, both for work and for gaming.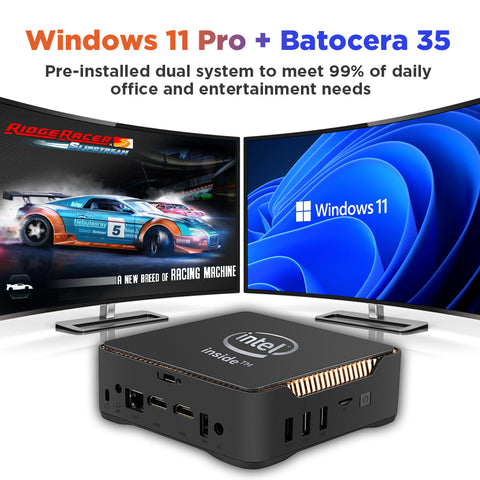 Practical Multi-function Mini Host
This is a multi-functional game console + computer host, suitable for all kinds of life and work scenarios, business office or home entertainment can be easily dealt with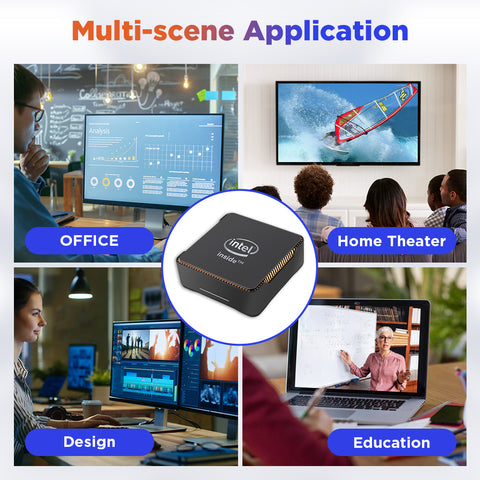 Pre-installed 80+Emulators
Built-in 2.5-inch hard drive, Pre-installed 80+emulators, it can run PS3/PS2/PS1/NAOMI/DC/N64/MD/NES, etc. The most amazing thing is that it can run Sega Saturn, WII, GameCube, etc. Owning it is equivalent to owning multiple retro game consoles
Pre-loaded 52000+ games, support to add games by yourself, you can add your favorite games.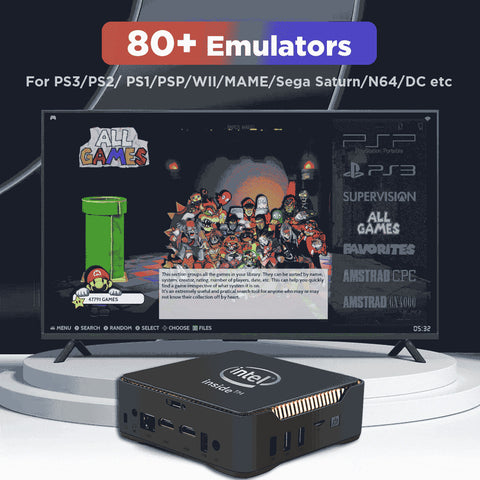 4K 60Hz Dual Screen Output
The console is equipped with two HD interfaces, which can be connected to dual-screen display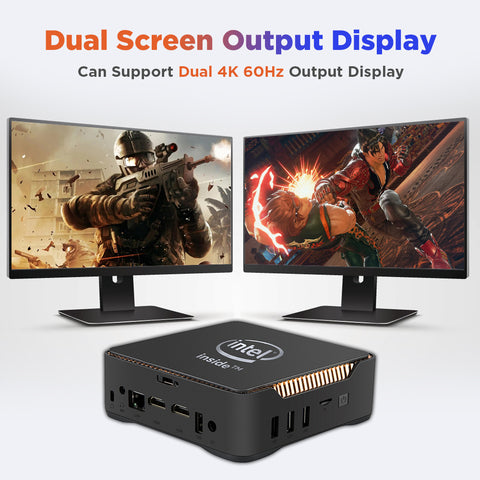 Product Appearance Display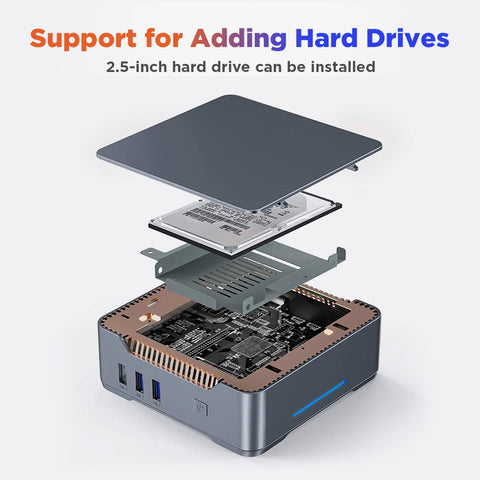 Multi-device Connection
Support multi-device connection, can link portable game hard drives, monitors, projectors and other device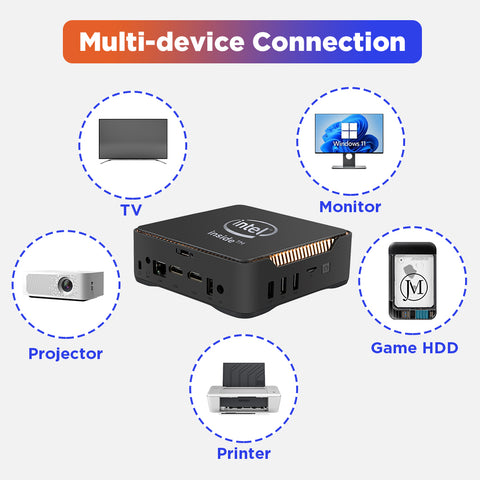 Easy installation, Easy Office
Step1:Fix bracket on mini pc with screw.
Step2:Fix the bracket on the back of display with screws.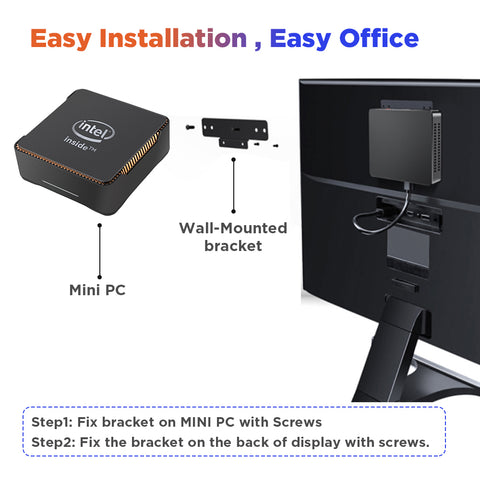 2.5G Wired + WiFi 5 2.4G 5G Dual Band Wireless

Equipped with All-copper Radiator
Equipped with All-copper radiator for faster heat dissipation and shorter time, excellent performance! No need to worry about heat problems!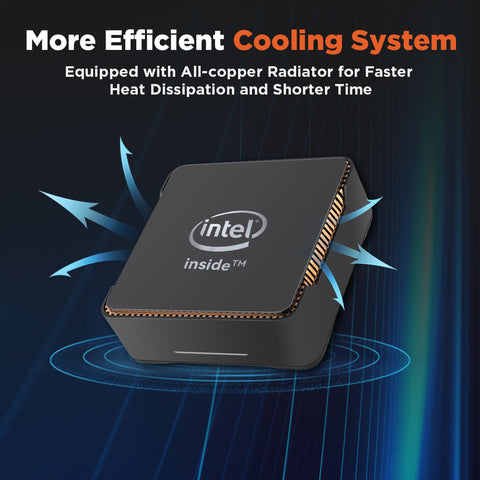 Support Multiplayer Gaming at the same time
Hyper Base M1 supports five controller connections, which can support five people to play games online at the same time, which is a good choice for family gatherings and leisure entertainment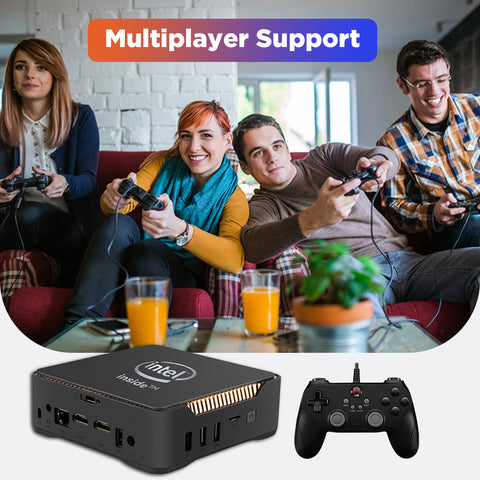 Interface Description
Product Size:12.8cm×12.8cm×5.15cm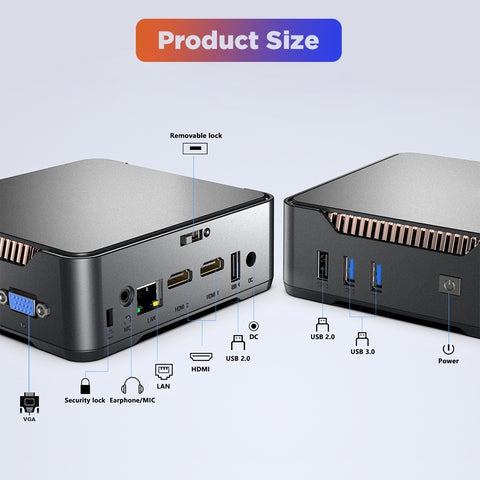 Wired Vibrating Gamepad
Equipped with Betop D2E controller for you, supports STEAM platform, can play genuine games, supports ordinary PC games and PC360 games, built-in enhanced motor, allows you to experience realistic game effects anytime, anywhere, U-shaped arc control points make you feel more comfortable, The 2m cable length allows you to experience the fun of the game on the big screen and make you play healthier.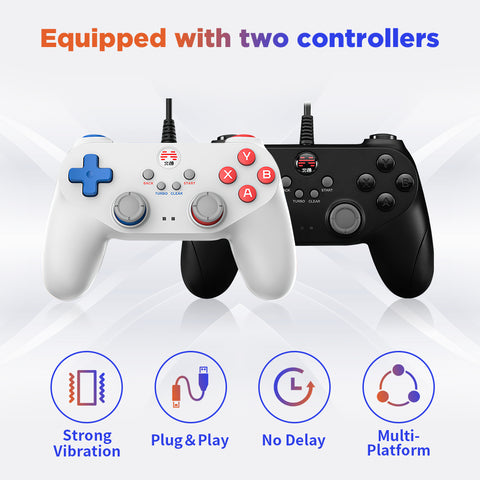 Share