Hyper Base Lbox Lite 500GB
Regular price
Sale price
$39.99 USD
Unit price
per
Sale
Sold out
About Hyper Base Lbox Lite 64GB Products
➤ Free Returns and Refund!
◆ 2.5-inch SATA 500GB Capacity Hard Drive Disk
◆ Pre-installed Launchbox system, 100% Plug and Play, No driver needed, Pre-loaded 3700+ retro games, 13 classic emulators, Includes 3700+ 3D and 15 PC Games
◆ Support WIN 8.1 and Above PC and Laptop
◆ Compatible with PS4/PS3/PS2/PS1/SWITCH/WIIU/WII/N64/DC/GAME CUBE/NES/SNES etc Emulators
◆ Support save and load game progress
◆ USB 3.0 Interface; Fast and Stable Transmission
◆ Support Free Downloading 110000+Games
◆Support language switching

100% Plug&Play,No Drive Needed
The launchbox 500GB is the 2TB Lite version and is a 100% plug and play device! No driver is required, no need to download and install; connect the hard disk to your computer device and it will be recognized and used. You can run games directly on Windows and manage the game library. You can directly access the game directory in the system to add games without switching systems.
Just connect a USB3.0 data cable to your computer and you're ready to play!
PS: We have provided you with a USB3.0 data cable, no additional purchase is required.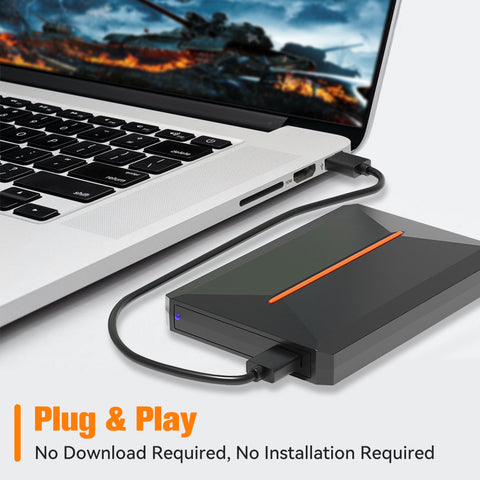 Pre-installed 13 Emulators, suitable for PS4/PS3/PS2/WiiU/Wii/Game Cube, etc.
Based on buyer feedback, we have pre-installed large-scale popular emulators for you, which are compatible with N64, NDS, NES, GameCube, Switch, Wii, WiiU, Dreamcast, PS1, PS2, PS3, PS4, PSP, SNES and other large-scale emulator games. It also supports adding more emulators you like and is currently the most fun hard drive game.

Warm reminder: After connecting the HD, change its drive letter to L, so that there will be no problem running 3DO and PS1 games, and you can play directly after connecting. (This is very simple. If you don't know how to operate it, you can contact our customer service for video steps.)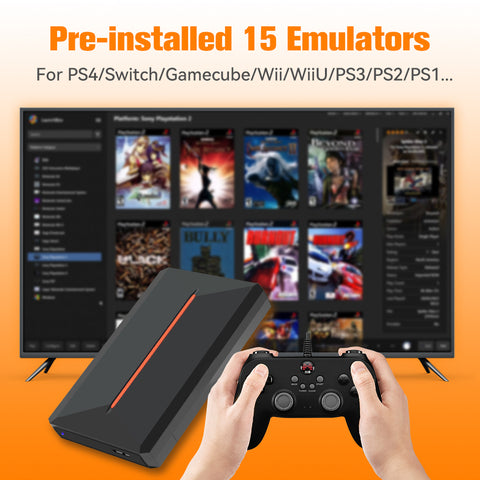 Pre-loaded 3700+ Select Games
Hyper Base Lbox Lite 500GB Pre-loaded 3700+ 3D Games and 15 PC Games
Contact online customer service to get the game list!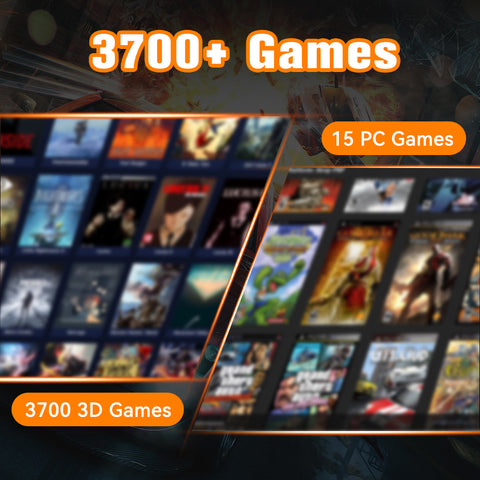 LaunchBox make your games beautiful.
Emulate, organize, and beautify your game collection
1: A Game Launcher with Style
2: Organize your game collection
3: We love Emulation
4: Steam Library Imports
5: Excellent How-to video tutorials
6: We have a great community
For 64-bit Windows 8.1/10/11
For the operating system, LaunchBox fully supports 64-bit Windows 8.1/10/11.
Hardwarerequirements:
After 2008, the production of dual-core 3.0GHz and above CPU with SSE2 instruction set
NOTE: The running speed of the game depends on your computer configuration. If you want to run PS3, WIIU and other 3D games smoothly, It is recommended to use a CPU above i5 and a discrete graphics card above GTX780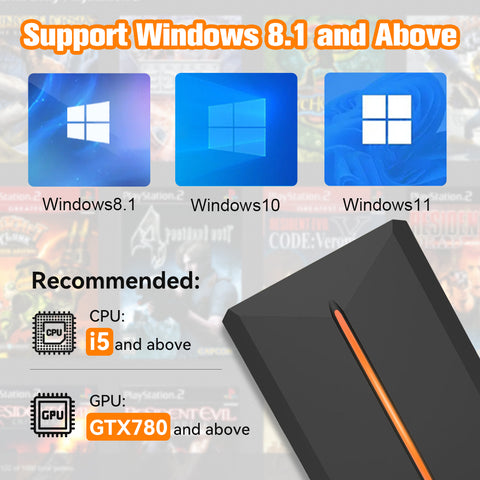 Higher Speed,Lower Latency
◆ 2.5-inch SATA HDD
◆ Speed up to 5400 RPM
◆ 128MB Cache
◆ SATA 3.0 to USB 3.0, Up to 6GB/S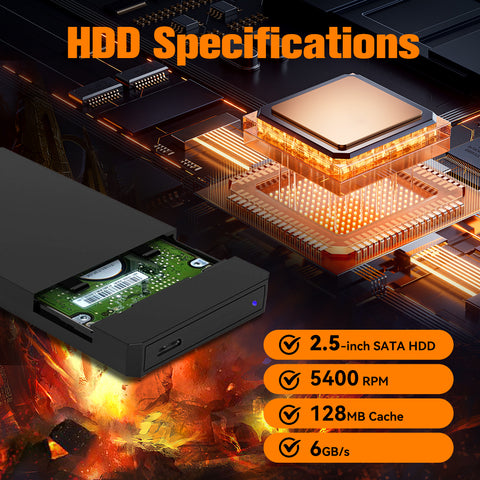 Multilingual System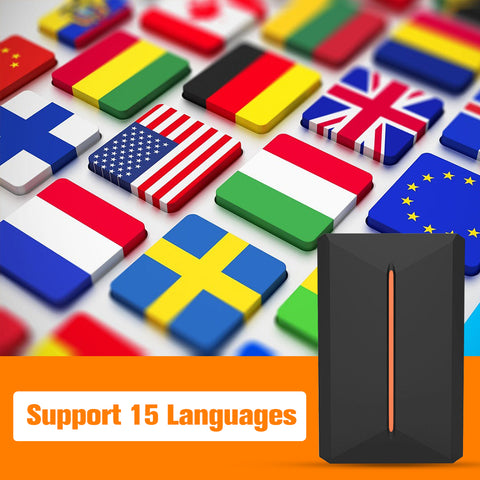 Support multiplayer online game play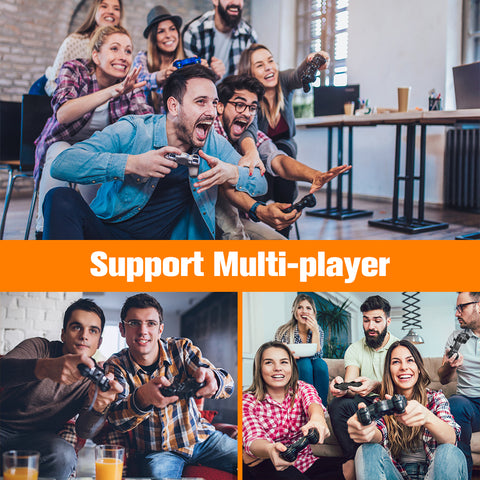 Share