Hand-held Game Console RG353P
Regular price
$139.99 USD
Regular price
Sale price
$139.99 USD
Unit price
per
Sale
Sold out
Dual OS: Android 11+LINUX
RG353P retro handheld game console is equipped with Dual operating system, Android11+ LINUX system, one more choice, one more fun.
Please note that:
(1)Android 11 does not support google store.
(2) When using Android, the game needs to be imported into the machine, contact us to know how to do.
(3)How to switch the system: Unlike the RG552, you don't need to switch the system by plugging and
unplugging the 16Glinux card, you just need to hold down the F key and then press the reset key.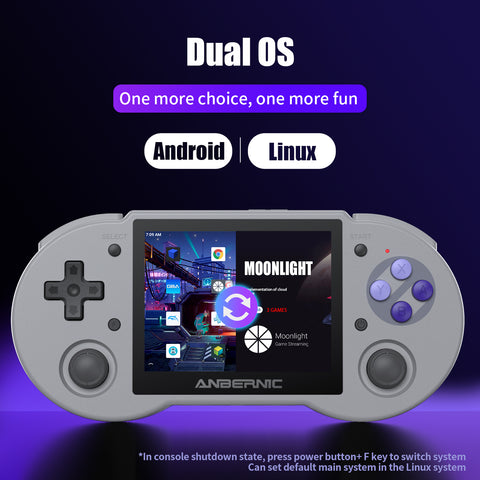 OCA full lamination subtle presentation
With 3.5-inch IPS full viewing angle, zero distance OCA full-fit screen,the screen resolution is 640*480,support multi-touch,makes the game operation easier, without the need to control through various buttons.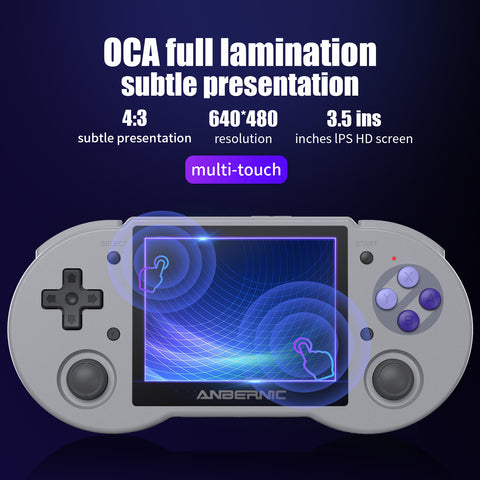 Full core upgrade RK3566
With RK3566 quad-core 64-bit Cortex-A55 processor, the main frequency up to 1.8Ghz makes RG353P have the characteristics of low power consumption and high performance. Compared with Anbernic's previous products, the Ram of the RG353P is LPDDR4 2GB, and the larger the running memory of the RAM, the faster the system's response speed.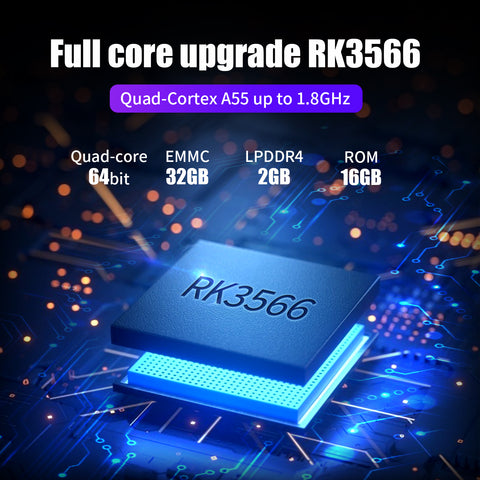 Pre-installed 20+emulators with 35000+games
Support PSP、DC、SS、PS1、NDS、N64、CPS1、CPS2、FBA、NEOGEO、GBA、GBC、GB、SFC、FC、MD、SMS、GG、MSX、PCE、WSC、WIN、NGG etc 20 kinds of games format.
Support users to download games in relevant formats.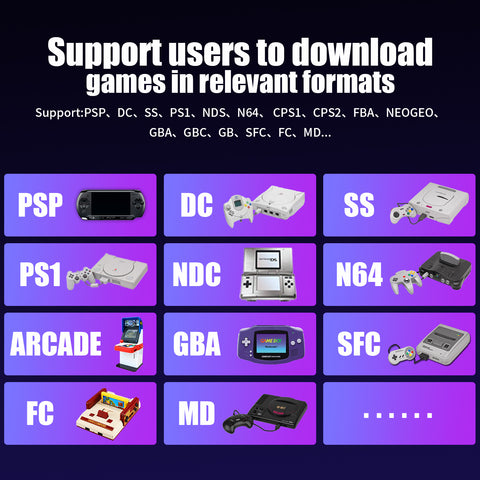 Game list for you to referances:
256GB with 35000+games:https://bit.ly/RG353P-256G
128GB with 27000+games:https://bit.ly/RG353P-128G
64GB with 15000+games:https://bit.ly/RG353P-64G

16GB NO GAMES !
Web multimedia
When you use the Android system,it is not only a game console,but also a multi-function entertainment device.You can listen to the music,you can watch TV,you can go shopping,you can socialize,many interesting functions are available.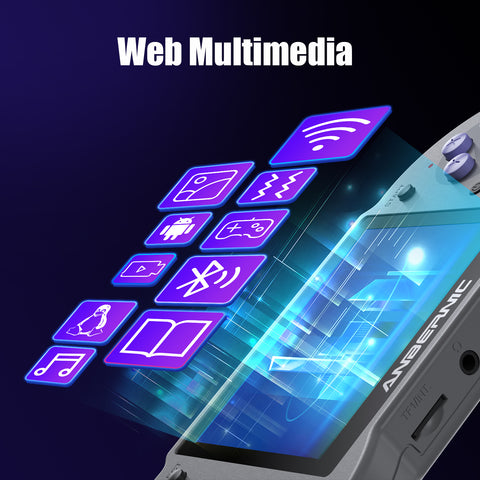 Support HDMI output
RG353 supports HDMI-compatible out. The small screen instantly switches to the big screen, bringing you a higher definition gaming experience. Say goodbye to the bad posture of bowing your head to play games, say goodbye to sore necks and sore eyes.Add a controller, you can also play games with your friends/family members.


Support Multiple language interface
This handheld game console can support multiple languages,such as English,Spanish,French,Dutch,German,Polish,Korean,Japanese,Portuguese and more than 20 languages.
Note: Only the system interface can be set to other languages, and the game is currently only available in Chinese or English.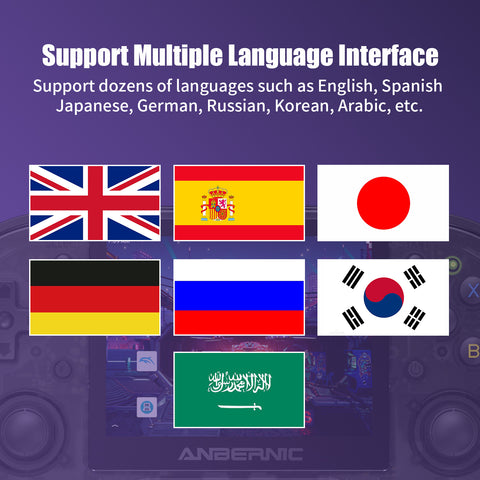 Li-polymer battery 3500mAh
Equipped with a 3500mAh lithium polymer battery, it can be used continuously for 5-6 hours, fully meeting the needs of daily entertainment.
Equipped with Type-C interface charging cable.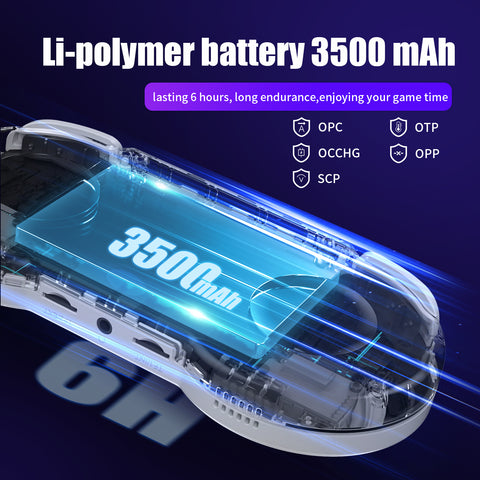 Product display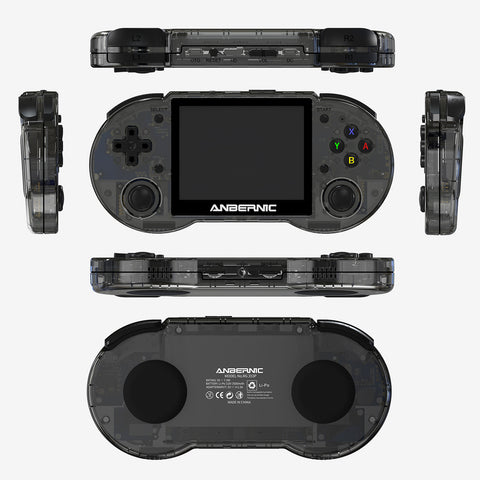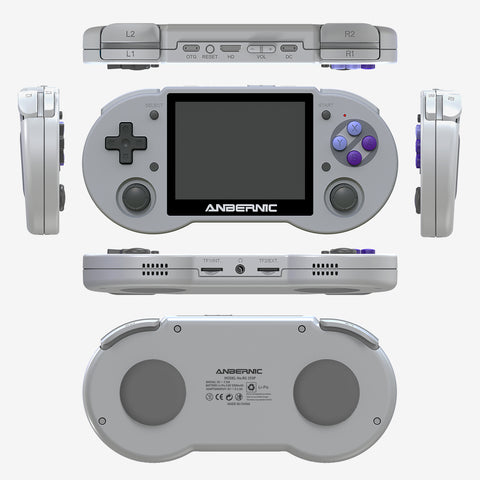 Based items in the package
(1)One RG353P game console (16G TF card included)
(2)One user manual
(3)One chanrging cable
(4)One screen protector
(5)One cleaning paper
(6)One Game card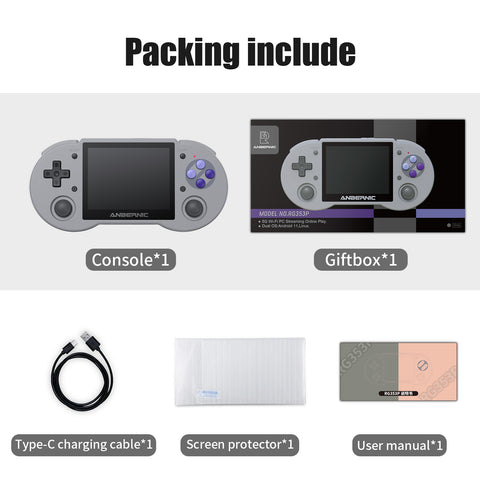 Share