EmuELEC-IMG
Regular price
Sale price
$19.99 USD
Unit price
per
Sale
Sold out
Simple Product Introduction
This product is emuelec's game integration package.
You can DIY your set-top box into a retro game console through these game integration packages!
The img file format can be inserted into the set-top box with the corresponding chip to play after flashing it into the SD card through software.
Although the system is open source, certain requirements and dependencies are required, which are EmuELEC only supports the following devices using Amlogic chips: S905 series, S912, S905x2, S905x3, S922x, A311D.
Before placing an order, please make sure you have the Amlogic chips.
If you have any questions, you can contact our online sales representative at any time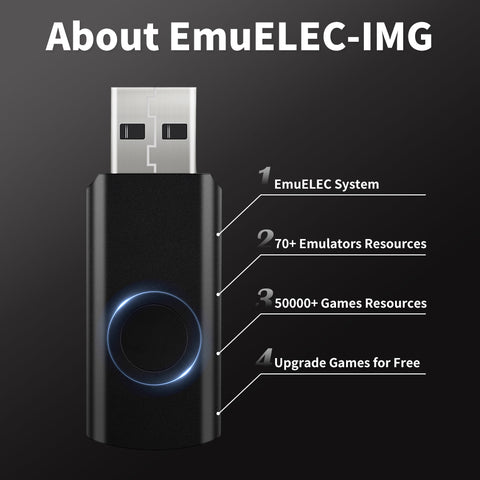 Turn your ATV Box into a Game Console!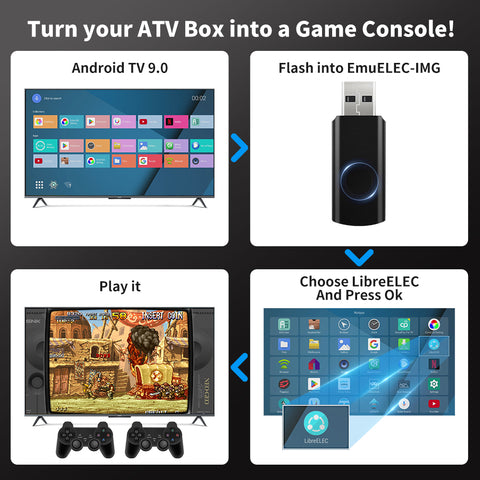 Permanent Authorization
We promise to provide you with a permanently authorized account and password.
You can always get the game resources and download them without having to worry about downloading them all at once.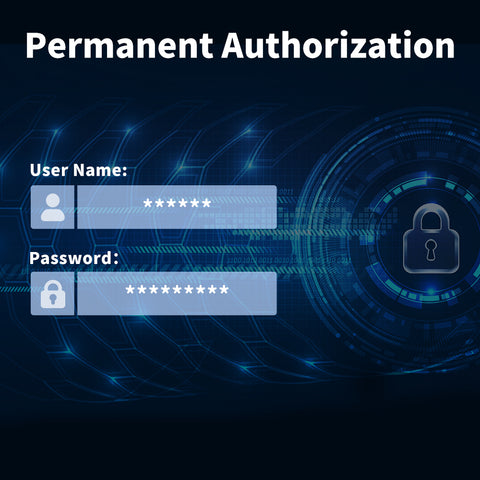 EmuELEC System
Although the system is open source, certain requirements and dependencies are required, which are:
EmuELEC only supports the following devices using Amlogic chips: S905 series, S912, S905x2, S905x3, S922x, A311D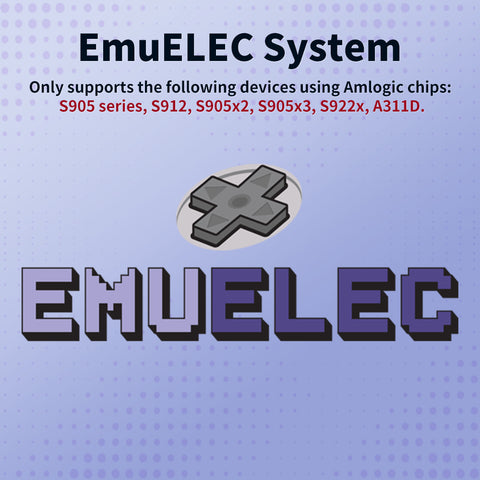 70+Emulators Resources
Prefectly for PS1/PSP/N64/DC/MAME/Sega Saturn etc 70+Emulators.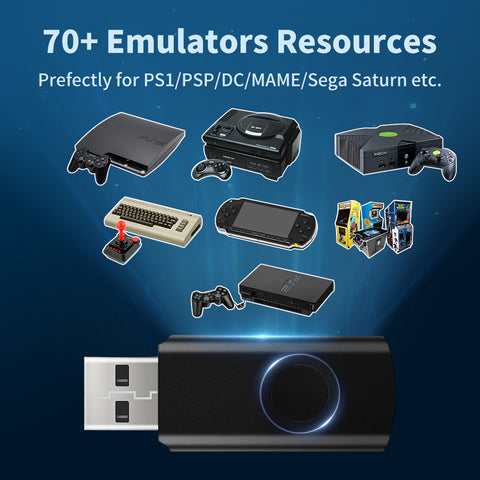 50000+Game Resources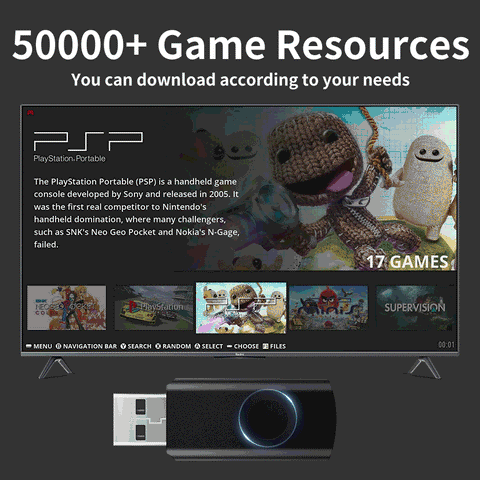 Fast Transmission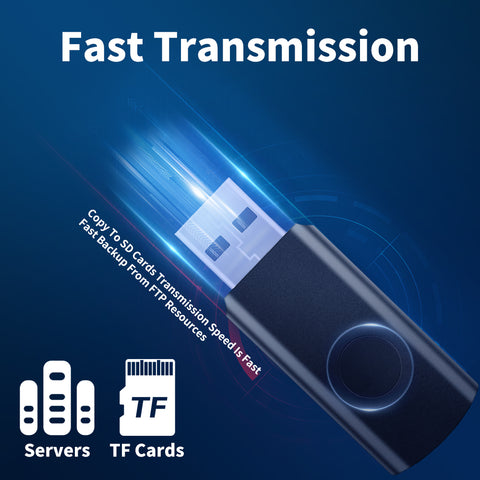 What's in the Box?
EmuELEC-IMG
(1:EmuELEC System
2:70+Emulators Resources
3:50000+Games Resources
4:Upgrade Games for Free)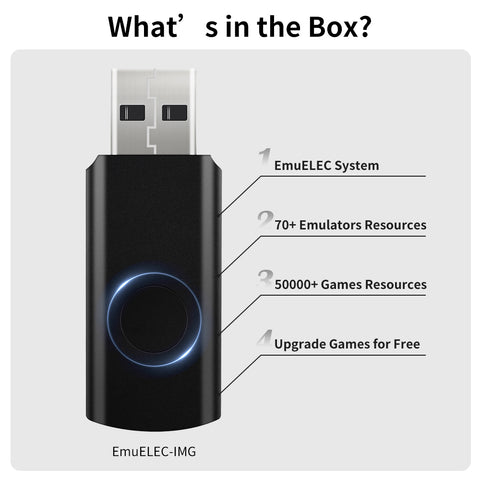 Purchase Notes
1. Dear buyer, due to the particularity of this product, once it is sold, it will not be returned or exchanged. Please be sure to confirm before placing an order.
2. Do not share your account password with others, if the system detects this behavior, we will interrupt your game download.
3. We may change the login password periodically. If you are unable to log in without downloading the game, please contact our online sales representative to update your password.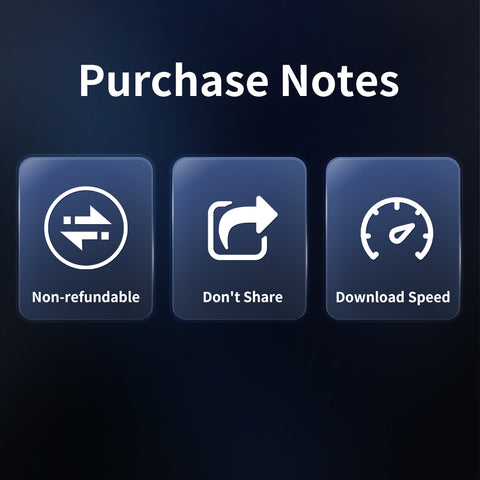 Share