Anbernic Win600
Regular price
$324.99 USD
Regular price
Sale price
$324.99 USD
Unit price
per
Sale
Sold out
AMD Athlon Silver 3050e/3020e Dali AMD Radeon RX VEGA 3
This Win600 is available in two configurations.

➤One is AMD Athlon Silver 3020e CPU frequency up to 2.6GHz, It is with 128GB M.2 SATA 2242 SSD hard disk.
➤The other is AMD Athlon Silver 3050e CPU frequency up to 2.8GHz, 3050e runs faster, higher efficiency it is with 256GB M.2 SATA 2242 SSD hard disk.
The GPU is AMD Radeon RX Vega 3, the memory is 8G DDR4, frequency is 2400MHz.GPU frequency up to 1000MHz, L1 cache is 4096KB.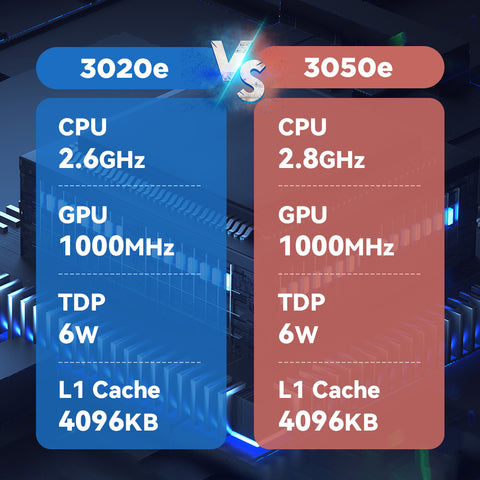 5.94-inch OCA Full Lamination IPS Screen
This handheld game console equipped with a 5.94-inch OCA full-fit IPS screen, the screen resolution is 1280*720, the brightness can reach 400nit, and it supports 10-point touch, making the game operation easier and more responsive.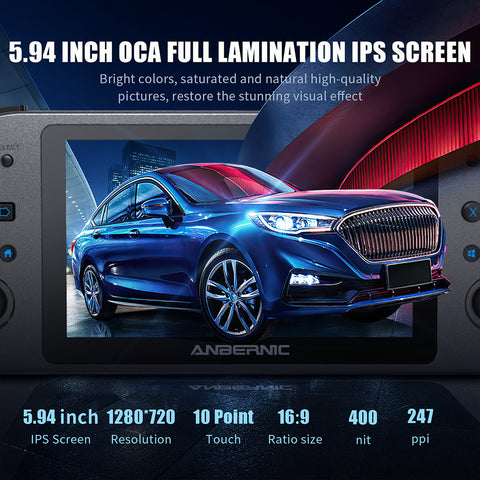 Multi-platform Multi-format Games
WIN600 supports more than 20 simulators and platforms. Including PC, XBOX360, PS3, 3DS, PS2, WII, PSP, DC, SS, NDS, NGC, N64, PS1, CPS1, CPS2, FBA, NEOGEO, GBA, SFC, GB, FC, etc., get more you want game.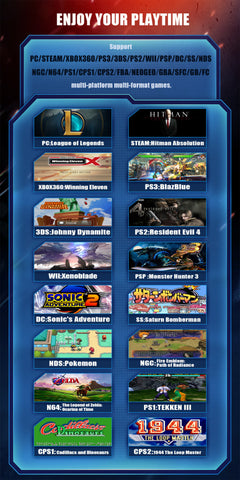 Windows10 & Steam OS
It comes preinstalled with Windows 10 Home,
And also supports the steam operating system, you can download games. It can be used for both office and entertainment, truly achieving a multi-purpose machine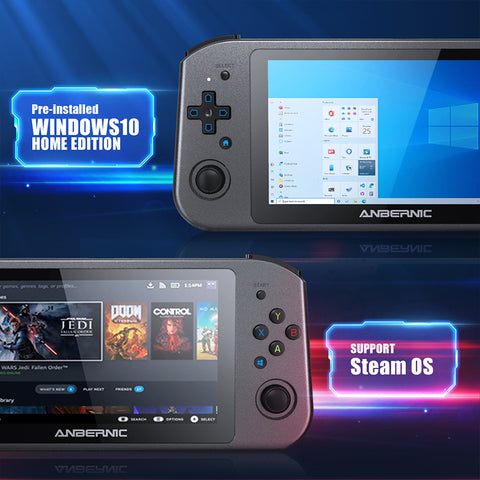 HDMI-compatible and DP Display Output
Just connect the machine to the monitor, you can switch the small screen to the big screen, you can use the keyboard and mouse to operate, very convenient
Removable Hard Drive
Large capacity, with 128GB/256GB M.2 SATA 2242 SSD hard drive, has more classic games and you can enjoy more fun.
3020e supports 128GB SSD hard drive
3050e support 256GB SSD hard drive, 3050e can store more data you can download more games or apps you like.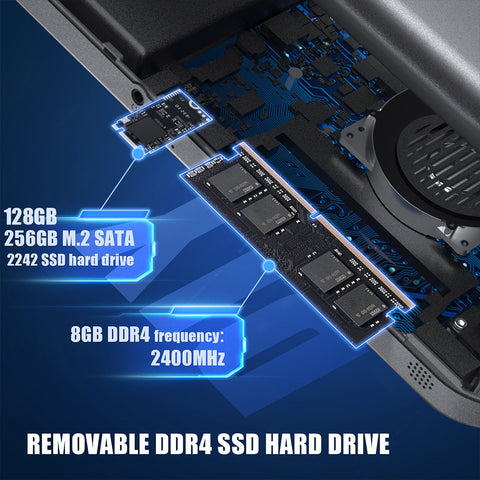 Equipped with 45W Fast Charge + 4500mAh Large Battery
Equipped with large-capacity high-density lithium polymer battery 8.7V/4500mAh*2, 2-5 hours of battery life, and 45W fast charge, so that the machine can maintain a long battery life, improve work efficiency and gaming experience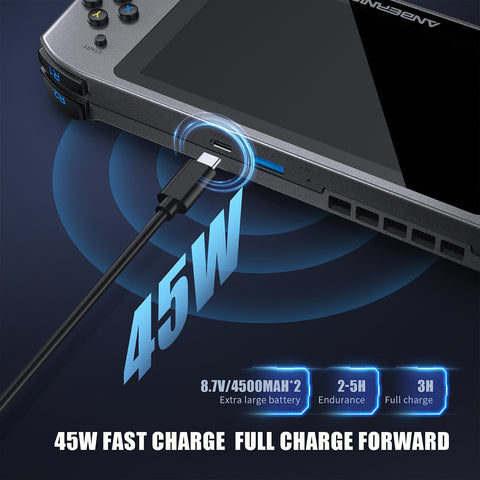 More Details about Win600
1. High rebound conductive adhesive, sensitive rebound and non-stick keys
2. Ergonomic design, fits the palm comfortably
3. Dual 3D stereo joystick. Precise control, precise strike
4. Adopt large-size turbo fan, which can quickly dissipate heat and prevent the machine from heating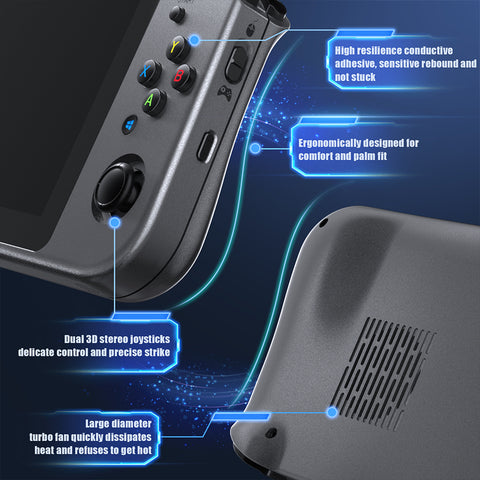 Small but Powerful
Small in size, just like a mobile phone, it can be carried anywhere, and more importantly, it supports Office software such as Word, Excel, PS, PR, etc., and can handle things at work anytime, anywhere.
Windows activation:
The first time you start up, you will enter the welcome interface. After the initial configuration, enter the system, and the networking will be automatically activated. If you encounter problems here, you can check if the network is normal and contact us.
Dual 3D Stereo Joystick
It can be rotated 360 degrees, the center of the rocker, the entire outer ring has no dead angle. High elastic conductive adhesive is used. After trial and error, it can be used up to 6 million times.
Equipped with Dual Vibration Motors, Multiple Vibrations, More Fun
When you encounter scenes such as racing cars colliding, punching, shooting the back seat, etc., the vibration effect will appear in real time, bringing you an immersive gaming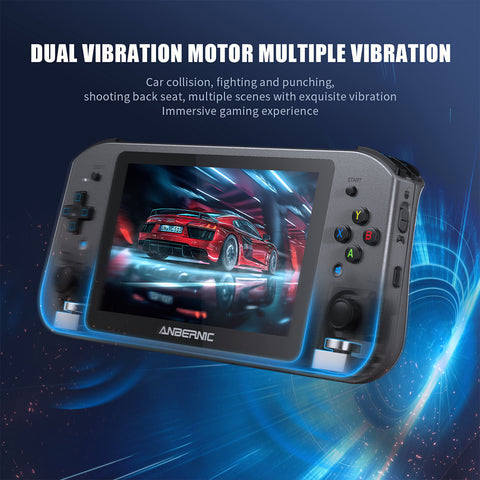 experience.
Machine Detail Display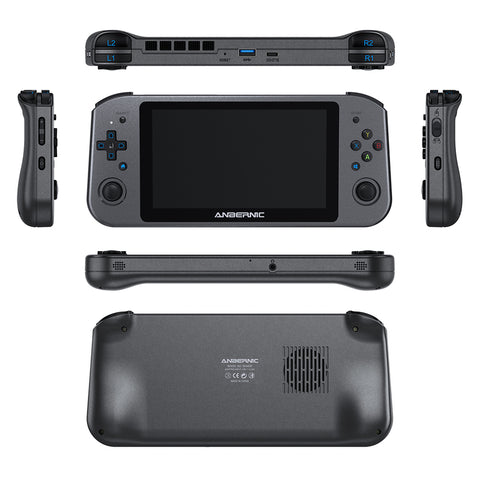 What's in the Box?
Console*1
Charging adapter*1
User manual*1
Giftbox*1
Screen protector*1
Type-c charging cable*1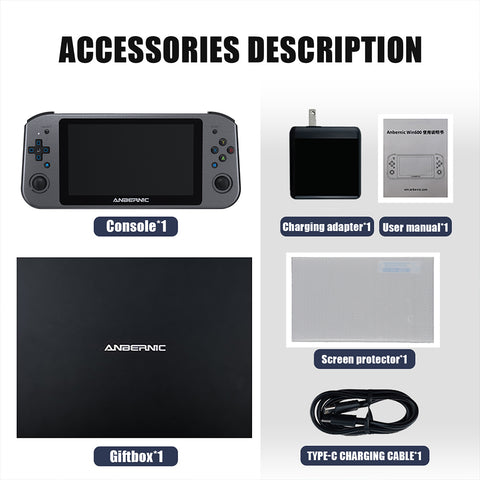 Share