512G Game Card for ROG Ally/Ayaneo/OnexPlayer/Handheld Game Consoles/PC for PS3/PS2/SS/PS1/PSP/DC/MAME 50+Emulators&38200+Games
Regular price
Sale price
$99.99 USD
Unit price
per
Sale
Sold out
512GB Game Card for ROG Ally/Ayaneo/OnexPlayer/Handheld Game Console/PC

512GB Game List: https://bit.ly/hyperbasegamecard
✍ 100% Plug & Play, No Driver Needed, No need to download and install
512GB Capacity, Pre-installed 50 Emulators & 38200+ Retro Games & 42 AAA Games!
✍ Turn your ROG Ally into a Retro Gaming Console, The best Emulation Station for your ROG Ally!
✍ More Powerful Retrobat and playnite Game System, Here you will also find the game's read/save functions, forward, rewind...
✍ Compatible with Multiple Device Types (Prefect for ROG Ally/OneXPlayer/ayaneo/WIN 600 handheld/Windows PC)
✍ A2 grade performance! Run faster with read speeds up to 150MB/s!
✍ Supports 30 Languages & Multiplayer !
✍ 110000+Free Game Download Resources! Rich AAA game!


Purchase Notes!
➜This game card is pre-installed with retrobat, playnite system, 50 emulators and 38200+ games, and also includes 42 AAA games, no download required, just plug and play!

➜ This game card is only suitable for ROG Ally/OneXPlayer/ayaneo/WIN 600 handheld game console/Windows PC and other products!
Note: Please confirm carefully before placing an order. If you are unsure whether your device is compatible with this game card, please feel free to contact our online sales representatives.

➜ There are only game cards in the bag, only game cards, no machines, no machines!

➜ It is worth mentioning that we have established a global download server, so no matter what model you buy, we can provide you with 110,000+ (13000+ AAA games) game download resources. Please contact us if you need it.

➜If some games cannot be opened, please check your Windows Security Center or Anti-virus software to see if the plug-ins in the hard disk have been quarantined or deleted. Anti-virus software is based on characteristics to identify or actively defend. Once other software has the same characteristic behavior, it will be falsely reported. Games just make you happy. No settings have been changed and no viruses are present.
100% Plug and Play, Widely Conpatible
We have downloaded and installed the emulator and game for you. No driver, no need to download and install, plug and play, you just need to use a compatible device, open it and play.
The game card is compatible with a variety of device types, Prefect for ROG Ally/OneXPlayer/ayaneo/WIN 600 handheld game console/Windows PC and other devices

If you are not sure whether your device is compatible with this game card, you can contact our online sales representative!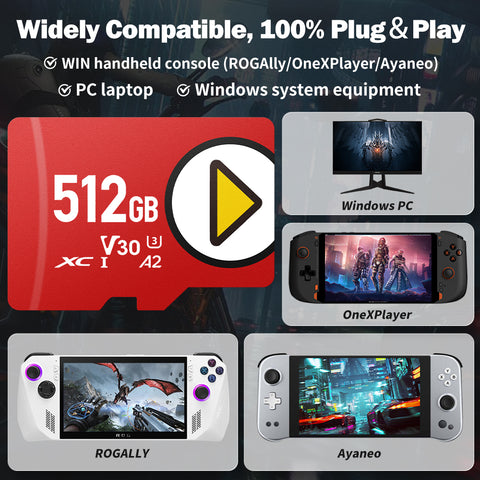 Max up to 150MB/s Read
Faster thanconventional uhs-1
Read speeds of up to 150MB/S exceed the normal UHS-1 memory card reading speed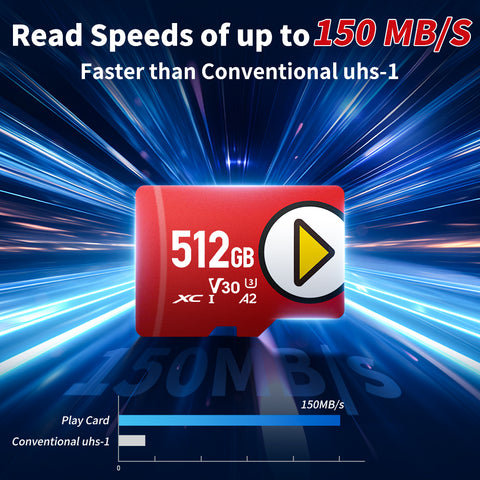 New Generation A2 Performance
Equipped with a new generation of A2 performance memory card, the read-write speed is about 4 times faster than the previous generation of A1 performance memory card, and the loading speed is one step faster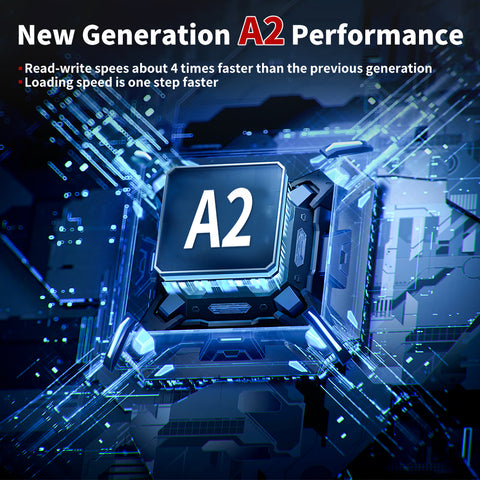 RetroBat&Playnite Dual System
The ultimate gaming card that integrates two front ends: Playnite and RetroBat

➀Playnite system comes with 42 AAA games pre-installed for you! Playnite is an open source video game library manager with a simple goal: provide a unified interface for all games.

➁RetroBat system comes pre-installed with multiple emulators and more than 38200+ retro games for you! RetroBat is designed to automatically configure emulation station frontends using RetroArch and standalone emulators.
Pre-installed 50 Emulators and 38200+ Games
The game card is based on the latest playnite and retrobat systems, pre-installed with 50+ emulators, covering PS1, PS2, PS3, NGC, SWITCH, WII, WIIU, SATURN, GAME CUBE, NES, MAME large emulators, and 42 more There are AAA games waiting for you to play!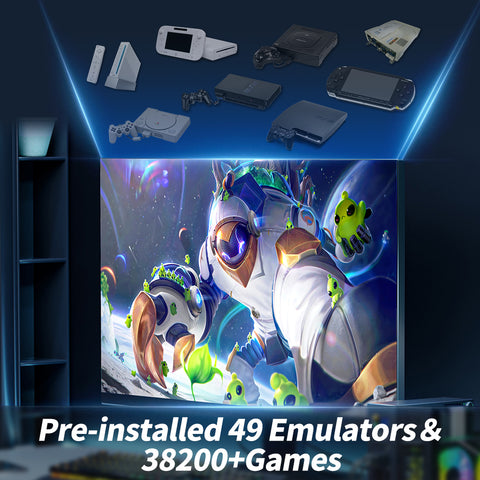 Strong and Durable Quality
lt can also be used in harsh environment
☑ Cold resistance
☑ Hot resistance
☑ Shockproof
☑ Waterproof
☑ Anti X-ray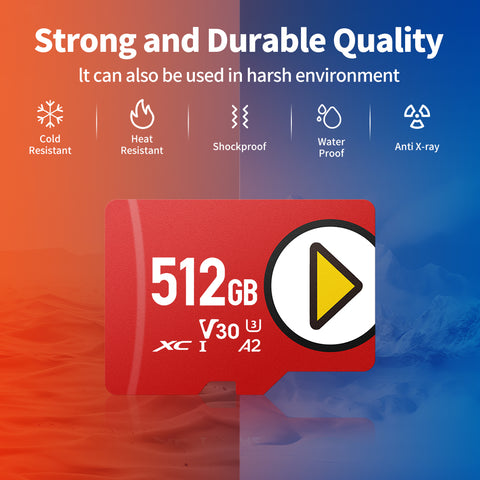 Surprise! Update the Game for Free
➤100000+ classic retro game download resources
➤ Massive 3D game download resources
➤ 400+ AAA game download resources
We provide you with a free game download resource account password, you can directly log in to our server to download and install!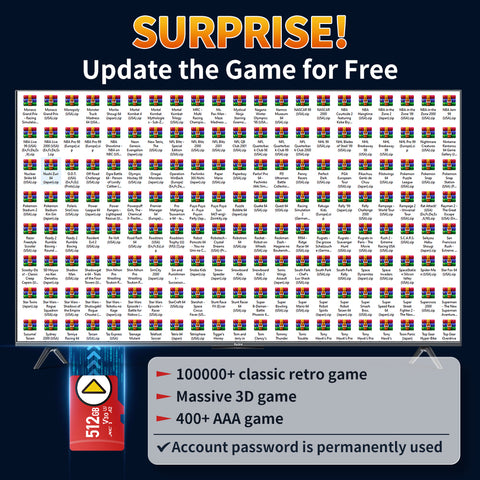 Support DIY
There are a wealth of themes for you to choose from. You can add your favorite themes and borders to this game card. It also supports adding games or adding your favorite games to your collection!
The System Supports 26 Languages
Supports 26 system languages, which can almost support buyers from all over the world, switch the language you need with one click, without any language barriers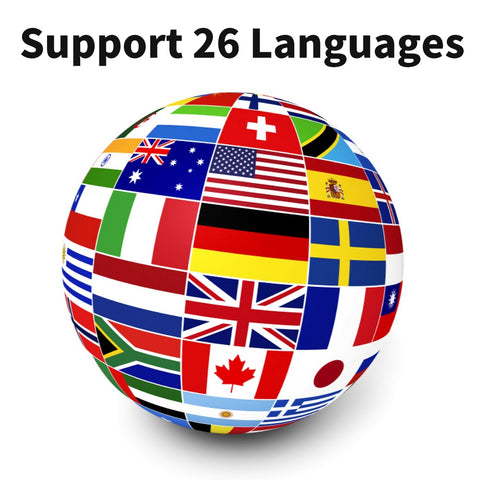 Share