4K HD M8 TV Game Stick Video Game Console
Regular price
Sale price
$35.99 USD
Unit price
per
Sale
Sold out
About M8 4K HD Output Video Game Stick
➤ Free returns and refunds!

◆ 64GB capacity: with two 2.4GB wireless controllers
◆HD Output: Supports 4k Ultra HD TV video output (1080p/720p) and monitors and projectors with HDMI-Compatible input.
◆ Pre-installed 25,000+ retro games and 12 classic emulators, 100% plug and play, no driver required, no need to download and install
◆ Supports 30+ languages and is suitable for more countries
◆ Supports saving and loading game progress, Support downloading more games
4K HD Output, Plug and Play
This M8 Game Stick supports 4k Ultra HD TV video output (1080p/720p) and monitors and projectors with HDMI-Compatible input.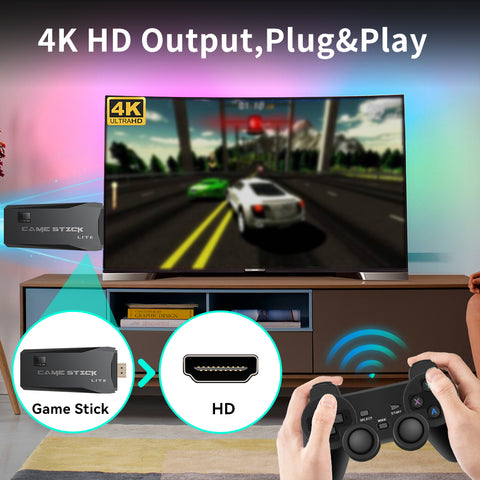 Pre-Installed 12 Emulators
Conpatible with FC/MD/CPS/GBA/GBC/PS1 etc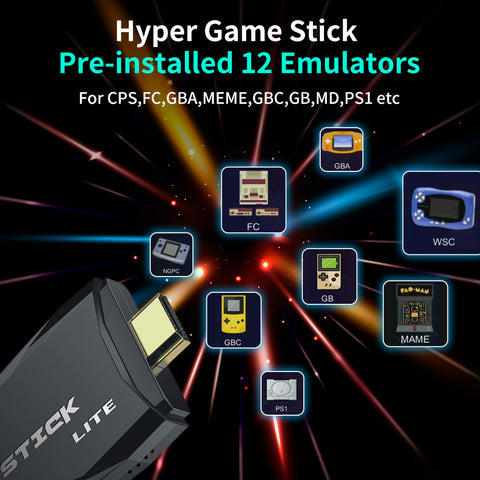 Pre-Loaded 25000+ Games
Pre-Loaded 25000+ Games,no need to download, plug and play
Support download games: This game console supports players to search for games, supports players to customize their favorite games, and can play and download games by themselves. Equipped with wireless dual joysticks to play all the great games, make you enjoy the game even more , let you remember and enjoy your childhood quickly! If you need a list of games, you can contact customer service for a list of games!
Game history, game registration list, classified by game entry time
Game collection, you can use the START button for three seconds to collect or collect your favorite games
Game search, based on complete English game or keyword query, the first Chinese letter matching game query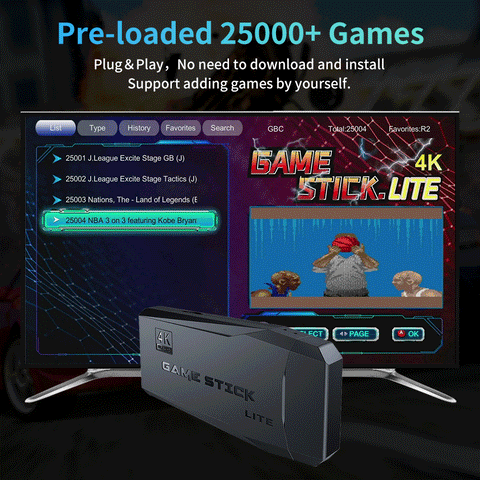 Support TV/PC/Projector etc
Just connect the game console to the interface of the TV, connect the USB power supply data cable to the console, adjust the TV source to the corresponding high-definition channel to display the game list screen on the TV, and put the handle into the battery for remote control, that is Plug and play, simple and elegant, easy to operate.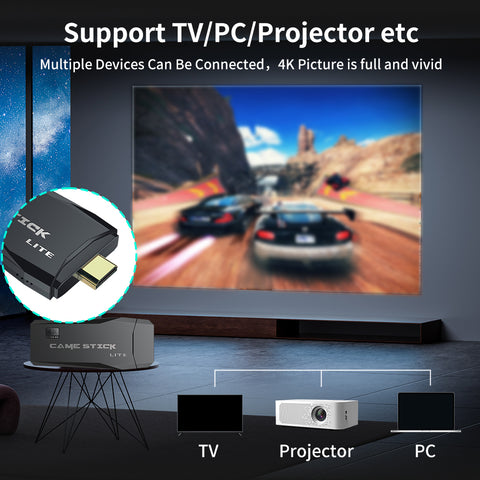 Support Multiple Languages
Multi-Language Support: Language will no longer be a barrier to enjoying your favorite games. The video game stick game console supports multiple languages, ensuring that players from different countries can easily navigate menus, understand instructions, and fully enjoy the gaming experience.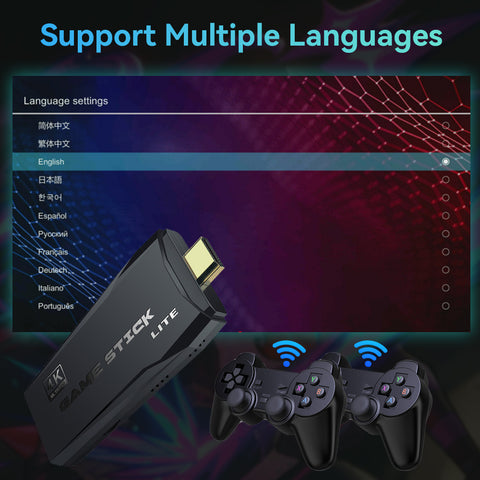 Support Multiplayer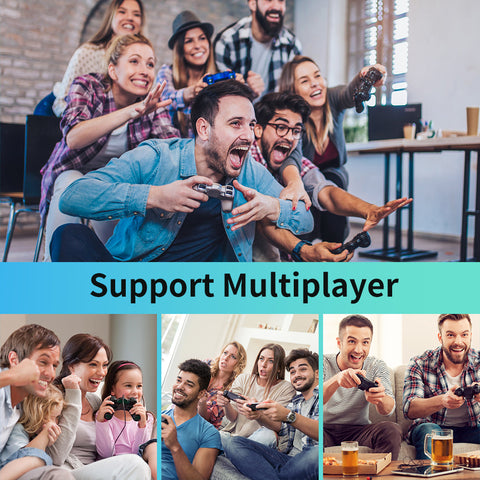 2.4G Woreless Controllers
Smooth lines, simple and elegant design, plug and play, with wireless handle, the wireless control range is up to 8 meters. Compared with the short-wired wired handle, the wireless avoid handles getting close to the TV and protects your eyes more effectively. Mini host with wireless handle.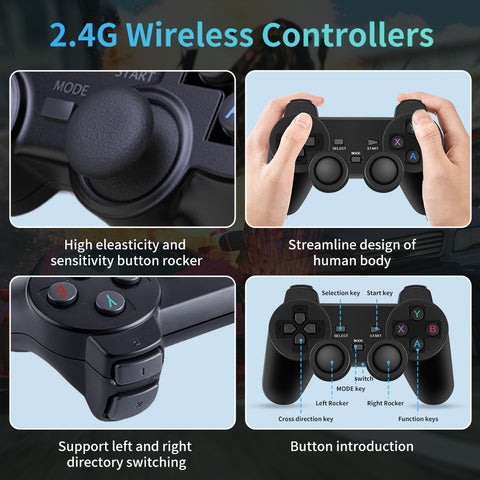 TV Stick Interface Introduction
USB 2.0 *1
TF Card *1
HD *1
Power Input*1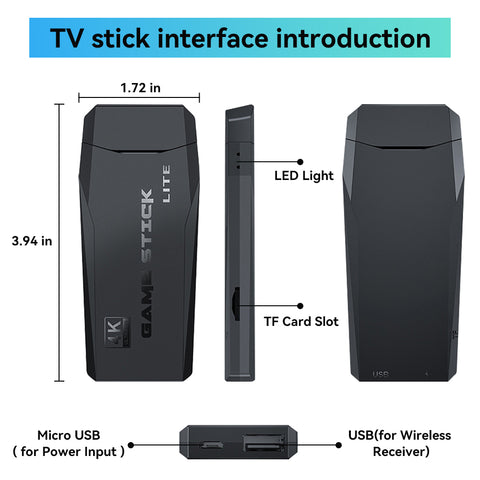 Packing List
Game Stick*1
USB Receiver*1
SD Card*1
Power Line*1
HD cable*1
Controller*2
Package*1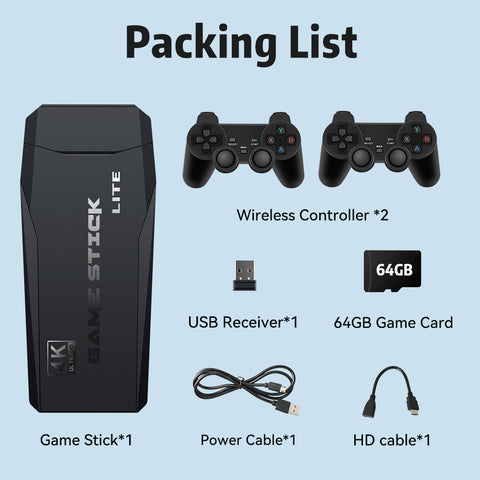 Share